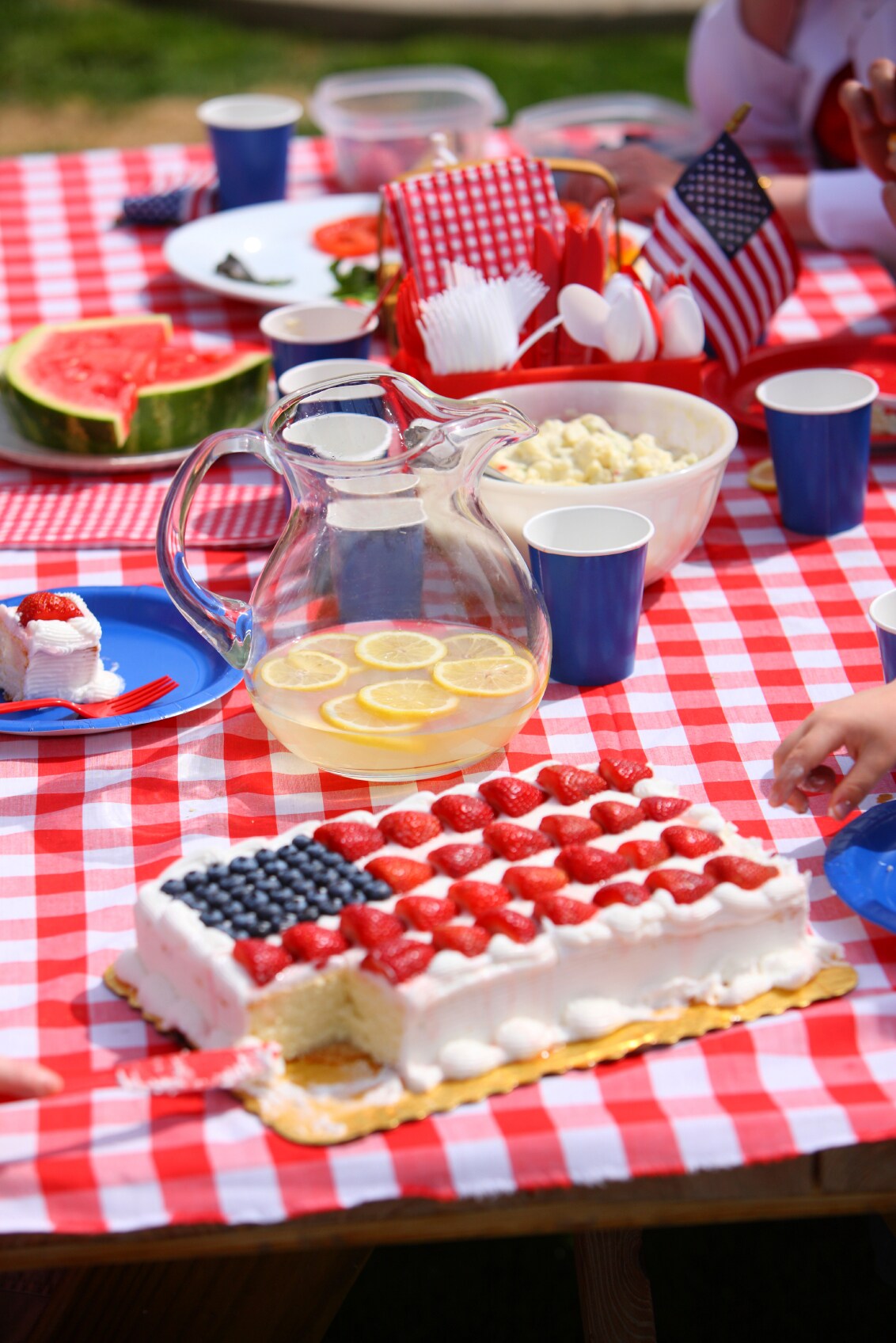 Today our Metals and Mining blogs are focusing on the chemistry of fireworks, a Fourth of July visual treat that can be seen in many cities and towns across the country.  But this blog will address the importance of polymers and plastics to all those Independence Day events.
With its traditionally 80 percent–accurate weather forecasts, The Old Farmer's Almanac predicts that Summer 2015 weather is expected to be predominantly hot and dry — perfect for July 4th outdoor barbecues and picnics.  Those outdoor events are usually accompanied by food served on plastic plates, eaten with plastic forks and spoons, and brought in plastic containers.
If you are a manufacturer of those plastic products, then your lab workers and scientists are probably analyzing the polymers for product quality assurance, quality control verification, and failure analysis before your product gets shipped out the door.  You have to ensure that your plastic goods do not contain hazing, streaking, or incorrect color, caused by improper formulation, additives or fillers, contamination, or poor mixing.  Just as problematic is if crystallinity, structure, polymorphism, inorganic additives, degradation, or contamination has caused diminished physical properties. There are a variety of molecular spectroscopy techniques and applications that can help your lab workers in the analysis — from Near Infrared (NIR) technology, Fourier Transform Infrared Spectroscopy (FTIR)* and Fluorescence, to Raman and Ultraviolet-Visible and Visible Spectrometry.  (Visit our online polymer spectroscopy resource center to learn the best techniques for analyzing specific polymer problems.)
The way the plastic appears is one issue; but if the plastic can do harm to health, that's a more important concern.  Hot and dry weather means one should stay hydrated.  But there have been reports from the U. S. Food and Drug Administration that certain beverages, particularly fruit juices, contain high levels of phthalates. In some cases, deliberate adulteration of soft drinks with phthalate esters has been reported. Phthalate esters are esters of phthalic acid and are mainly used as plasticizers (substances added to plastics to increase their flexibility, transparency, durability, and longevity). Because these compounds are reported to act as endocrine disruptors, and exposure to high levels can cause harmful effects in the human reproductive system, a method for the quantification of phthalate esters in soft drinks has been developed. There is an available application note that outlines an analytical procedure for the quantitative analysis of 15 phthalate esters between the concentrations of 100 and 5000 ng/mL.
If this year falls into the 20%-wrongly-predicted-category, then maybe you better make sure you have tents and cushions made of weather-proof fabric.  Fabrics that have been coated with a lacquer, varnish, rubber, plastic resin of polyvinyl chloride or polyethylene, or other substance make them longer lasting or impervious to water or other liquids.
So as you celebrate the 239th birthday of the United States – sitting on a cushioned deck chair, think about the role polymers and plastics play in making sure that red, white, and blue plate doesn't collapse under the weight of your hot dog, corn on the cob, and slice of watermelon.
*Note:  Looking for additional information on FTIR?   Visit our FTIR Spectroscopy Learning Center for everything FTIR, from the most basic to specific applications and sampling techniques.