Certain techniques of sample handling are more effective than others for specific sample types. Some methods are better for plastics, others for polymers.  In order to obtain the best quality spectrum from your sample, it is important to know which handling technique works best for your sample type so you can be confident in your spectral data and results.
Take a look at this infographic and see a Ratings Chart on which FT-IR sampling method is best for your sample.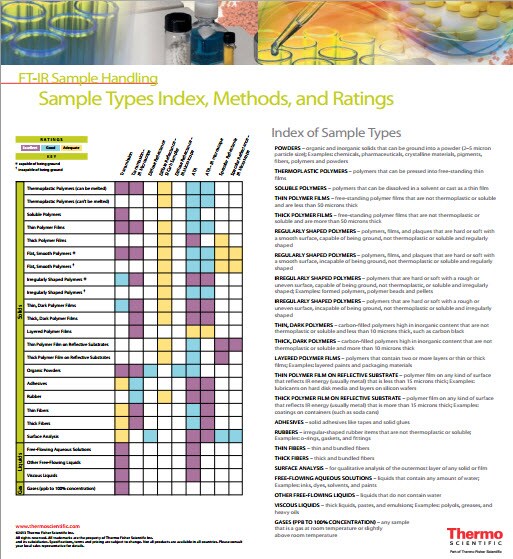 For more information about these different techniques, read the Introduction to FT-IR Sample Handling. To get some basics about Fourier Transform Infrared Spectroscopy, download the Introduction to FT-IR.
View the INFOGRAPHIC:  FT-IR Sample Handling Index, Methods, and Ratings