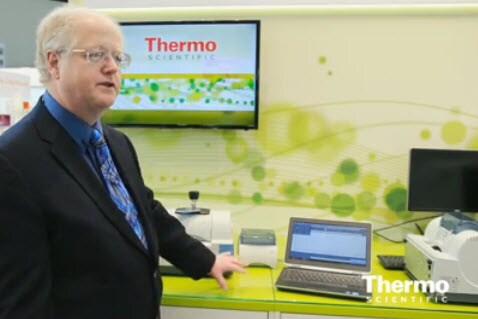 Whether you need to verify the correct co-polymer blend ratio or quantify the amount of release agent, UV stabilizer, or other additives in your materials, you need to have the right polymer analysis tools on hand. If you are involved in the manufacture or analysis of polymers or plastics, your lab can be called upon any moment of the day to:
Verify the quality of incoming /outgoing materials
Deformulate polymers, rubbers, and other materials
Analyze microscopic sections of materials to identify contaminants
Analyze thin films and coatings
Monitor automotive or smokestack emissions
Perform failure analysis
So, what are the basic items every lab should have to perform these tasks and help ensure raw materials, intermediates or finished products comply with quality standards?
The Basics
It almost goes without saying that you need a Fourier transform infrared (FT-IR) spectrometer. FTIR spectroscopy offers a vast array of analytical opportunities in academic, analytical, QA/QC and forensic labs. Deeply ingrained in everything from simple compound identification to process and regulatory monitoring, FTIR covers a wide range of chemical applications, especially for polymers and organic compounds. (Want to know more about FTIR? Visit our FTIR Learning Academy.)
There are a variety of components available to analyze your materials in your FT-IR spectrometer. This could include a single-bounce Attenuated Total Reflectance (ATR) accessory, a heated mini-film maker and powerful material characterization software with a large spectral database of polymers and general chemical compounds.
ATR accessory
A high quality single-bounce ATR accessory for use in your FT-IR spectrometer allows identification of unknown samples in seconds and creation of quantitative analysis methods for co-polymer ratios, high concentration additives or other properties of your materials. ATR allows you to quickly analyze polymer samples directly for identification or verification of bulk properties such as blend ratios. Used as an accessory in an FT-IR instrument, ATR is ideal for strongly-absorbing or thick samples which can produce overly intense peaks when measured by transmission. Include a ZnSe ATR for polyethylene, EVA or other soft polymers; incorporate a diamond ATR to expand capabilities from soft to hard materials, such as nylon or glass-filled polyesters. For carbon-black filled materials, you can add a germanium ATR crystal.
Mini-Film Maker
Thin films can be produced by heating thermoplastics to just below their melting point, then pressing them into films. These films can be used for rapid and accurate quantitative analysis of polymer constituents and additives and for determination of crystallinity and monomeric ratios in copolymers. The film maker should be a compact unit suitable for small volume, light duty applications and must include heated platens, press and everything needed to melt polymer samples into reproducible films and analyze them with your FT-IR spectrometer.
A compact size allows use on virtually any desk top or lab bench, but it should be capable of heating up to at least 250 °C. Films should be able to be pressed to 50, 100, 250 or 500 microns thicknesses, after which they can be mounted in 10 mm aperture sampling cards for transmission analysis.
Material Identification Software
Appropriate software for material identification of master batches, co-polymers and compounded materials should include multi-component search for mixture analysis and a vast library collection of spectra of polymers, additives, plasticizers and many other ingredients typically used in the polymer industry. Some libraries contain over 12,000 identified spectra. Ultimately, the software will guide you in identifying materials and verifying assumptions—eliminating typical analytical tasks—so you get answers quickly and confidently.
The speed of FTIR analysis makes it particularly useful in screening applications, while the sensitivity empowers many advanced research applications. The total scope of FTIR applications is extensive, so make sure you are always equipped to analyze a sample with the appropriate gear. Your lab or product quality could depend on it.
Editor's Note: Click here for additional Polymer Analysis Kit information.