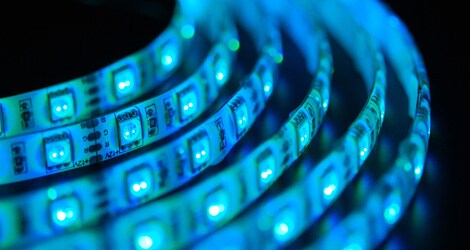 Those who work in the materials science research industry recognize that knowing the properties of the materials and the way they are processed can lead to bringing new materials into the marketplace. New materials may be stronger, lighter, or more recyclable than traditional materials.
Materials science research is also involved in helping to solve manufacturing problems. With materials science research, one might be able to answer the questions about why some plastics and polymer materials contain manufacturing defects when they are produced or why some plastics lack the strength of others.
For example, should the new material have an oily or tacky surface? Will oxidation, degradation, contaminants or incorrect materials cause brittleness, cracking, and weakness? An improper formulation of co-polymers, plasticizers and fillers could cause material to be too hard or too soft. But one may not know the root of the problem without doing some research with the proper tools and technology. The tools used often include infrared and Raman spectroscopy for chemical composition, UV-Visible spectroscopy for color and optical transmissivity, and thermal analysis for determination of physical properties. Fourier transform infrared spectroscopy (FT-IR) can be key to accurately identifying polymers. Knowing the basics of FTIR, the various sampling techniques, and the wide breadth of applications is critical to solving polymer and plastics problems.
Researchers are engineering new polymers every day — materials that contain novel properties (strength, lightweight, heat resistance, protection, and bioinertia) that enable new products or replace old materials. Traditional materials such as wood and metal are being replaced with newly engineered polymers that are lighter, easier and less expensive to manufacture. But it takes knowledge of the proper technology and instruments to make those discoveries.
For instance, simultaneous rheological and optical measurements can be used as a hybrid technology – particularly for product development in the polymer area. Here, changes in the rheological profile can be correlated with information on either the microstructure (microscopy) or molecular structure (FTIR). If it's vital to minimize the presence of catalysts to maintain the product's desirable properties, a sequential x-ray fluorescence spectrometer may be needed for trace analysis.
Whether it's discovering new materials, or studying old materials, the material science researcher needs to know the technologies of the trade, and which ones are suited best for a particular application. Need more examples? For polymer method development, deformulation, troubleshooting, and research, FTIR spectrometry may be the ideal material analysis technology. It can be used from raw pellets to finished goods. And it is appropriate for rubber and adhesives. If you need to understand the layers of your samples, you might need a Raman microscope, which is an image-centric instrument.
What is the difference between rheometers and viscometers? Both are designed to accurately measure the properties of fluids and other complex materials. And when it comes to material characterization instruments, what's the difference between rotational rheometers and extensional rheometers, and between falling ball viscometers and rotational viscometers?
We have created a place where you can find answers to these questions. Now's there one online site that provides the information you need to understand the technologies that will help you discover the structure, know the properties, and then help you explore ways to process them until you have a material that performs the way you want. Our new Materials Science Research section on our website covers technology and instruments pertaining to surface analysis, microanalysis and electron microscopy, Raman spectroscopy, XPS, NMR, NIR, ICP-MS, rheology and compounding, and materials for research.
We have featured eight specific categories on the site: nanomaterials, metal and metal alloys, biomaterials, polymers, electronics and photonics, ceramics and glass, composites, and energy-related materials. Look through the Polymers Analysis section and you'll find tools like polymer troubleshooting guides, extrusion and compounding equipment descriptions, webinars, videos, application notes, and even an FT-IR learning academy. In fact, our Materials Science Research Resource Library contains about 200 items.
Best of all, it's all free. No subscriptions. No sign-ups. Just visit the site and explore the pages. We're trying to make your jobs easier, because you're trying to make the world healthier, cleaner, and safer.
You can access the Materials Science Research site here. Explore the pages now and comment below as to what you think or if you would like to see additional materials. We will continue to add materials so feel free to bookmark the page and visit often.