WOTS, the World of Technology & Science is a chain of technology events being held in Utrecht, Netherlands, October 4-7, 2016. Four branches of innovation — Industrial Automation, Laboratory Technology, Industrial Electronics, and Motion & Drives – can be seen under one roof.
There will be plenty of educational seminars to attend for those who work in the laboratory.  I'm particularly interested in the World of Laboratory lab safety seminar that will be held Tuesday morning.  Experts and security officials will share their experiences and methodologies used when it comes to risks that you might encounter in the lab.  I can always use a refresher on standards, rules and regulations, and reminders on chemical use. You can never be too safe.
The Quality and Control seminar within the World of Automation is another worthy event.  In determining the quality of products or components in a production environment, the latest analysis technology and equipment should be used to obtain reliable measurement results.  If you're concerned with producing quality polymers and plastics, stop by Hall 7, Booth C008 to find inspiration, innovation, and acceleration.  Experience what 'Solve, together' means for you by taking the opportunity to discuss the latest technology with our technical experts and how we can help solve your toughest analytical challenges.
We will be demonstrating several types of technology at the booth. Of particular interest to our polymers and plastics blog readers, are the spectrometers, viscotesters, x-ray diffractometers, and Raman imaging microscopes. A Raman imaging microscope can help you rapidly explore the entire sample area and find exactly what you are looking for (e.g., target particles, defects, contaminants, etc.), using an intelligent approach to chemical imaging and data collection. X-ray diffraction (XRD) is a versatile and nondestructive analytical technique that enables you to quickly obtain detailed structural and phase information of materials. A viscotester rheometer enables you to measure and analyze the rheological properties of a wide range of liquid, paste and semi-solid samples. For QC laboratories in chemical and polymer industries requiring rapid testing results to ensure product quality, an FT-NIR spectrometer provides a compact and cost-effective system to reliably provide the needed answers.
In addition, we will also be showing mass spectrometry and chromatography technology, benchtop centrifuges, incubators, and various accessories.
The show is expecting about 10,000 visitors so make sure you have registered and planned your visit.  (Click here to request a free entry pass.)  You can view the floor plan, exhibitor layout, and prepare your exhibit route with a WOTS app offered by the show producers for your mobile device.
If you are spending some extra time in Utrecht, try to climb the 465 steps to the top of the Dom Tower — the highest church tower in the Netherlands — for a spectacular view of the city and province of Utrecht. Halfway there, you will get a view of the historic bells with a total weight of no less than 32,000 kg. One floor higher is the magnificent 17th-century Hemony carillon.
If you can't make it to the show, you can catch up with the latest news of The World of Technology & Science on twitter, using #wots.  If you want to take a look at the technology we'll be demonstrating, you can read through this page.  Hope to see you there, but whether you're at the show or not, we can 'Solve, together.'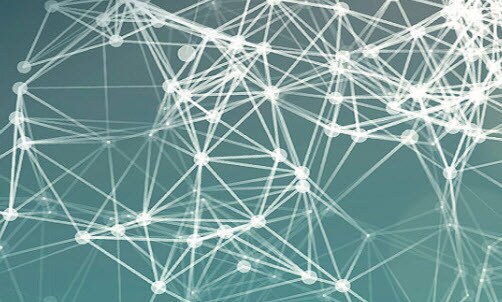 Show Details:
Request a free entry pass
October 4-7, 2016
WOTS 2016
Hall 7, Booth C008
Utrecht, Netherlands