Lat month we published an article titled "I Use XRF Analyzers on Metals… Is it Safe?"  The article discussed the of use portable x-ray fluorescence (XRF) analyzers for elemental analysis in order to identify metals and alloys. It also explained what XRF is and how it is used, as well as addressed issues of radiation safety.
We received a question from one of our readers.  Here's the question and an answer from the author, who is one of our inhouse XRF experts.  His answer was verified by our manager of environmental health and safety for portable analytical instruments.
Specific Discussion Topic
From the article:
During XRF analysis, the analyzer emits a directed radiation beam when the tube is energized (tube based instrument) or when the shutter is open (isotope based instrument). Reasonable effort should be made to maintain exposures to radiation as far below dose limits as is practical….
While the radiation emitted from a portable XRF analyzer is similar to the exposure received in a normal medical or dental x-ray, care must be taken to always point a handheld XRF analyzer directly at the sample and never at a person or a body part.  In a previous article we offered 7 Safety Tips When Using Portable XRF Analyzers.
Question
Are the mA, Time, Voltage the same as used for medical tests? If we expose a steel alloy with at least a half In. thickness, are all factors similar to exposing a tooth? That seems unbelievable to me! Please let me know more information. Thanks."  Jafar V.
Answer
There are definitely some similarities between a dental X-ray system and a handheld XRF analyzer, but they are still very different devices designed for their specific applications. A dental X-ray system typically has a more powerful X-ray source than a handheld XRF analyzer. Typical dental X-ray systems use 55 – 70kV and a 2 – 10mA excitation source with exposure time from 0.1 sec to few seconds.
Handheld XRF analyzers use a much less powerful X-ray tube with variable excitation voltage and current, 5 – 50kV voltage and 0.1 to 0.5 mA current are typically used; also the primary beam is often filtered. Handheld XRF measurement time is user adjustable, ranging from 1 sec to over 20 sec depending on the application. In metal analysis applications, handheld XRF is really a surface analysis technique as penetration depth is often less than 1 mm.
Thanks Jafar for your interesting question, and we welcome more questions/comments/topic suggestions from our readers.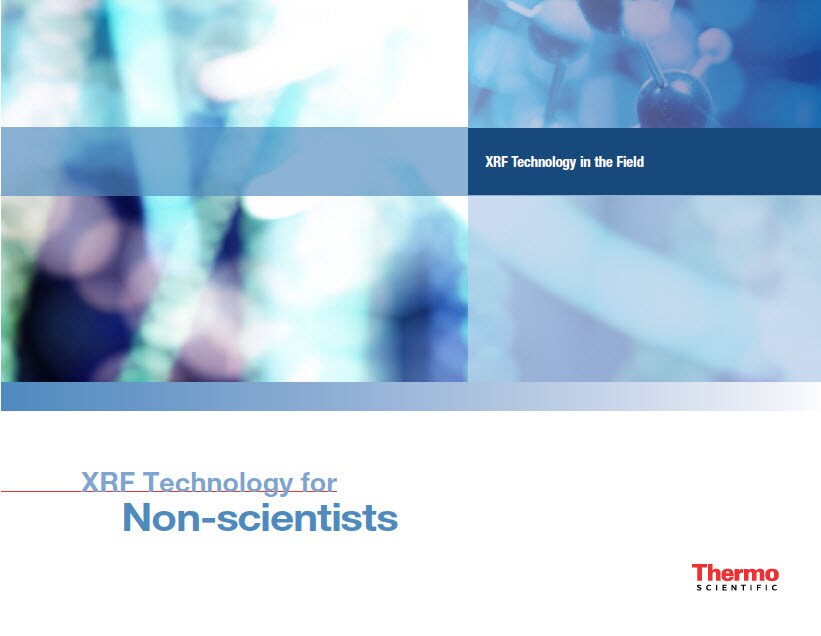 Want to know more about XRF and how it works…Register and download a free eBook, XRF in the Field: XRF Technology for the Non-Scientist
Additional Resources: