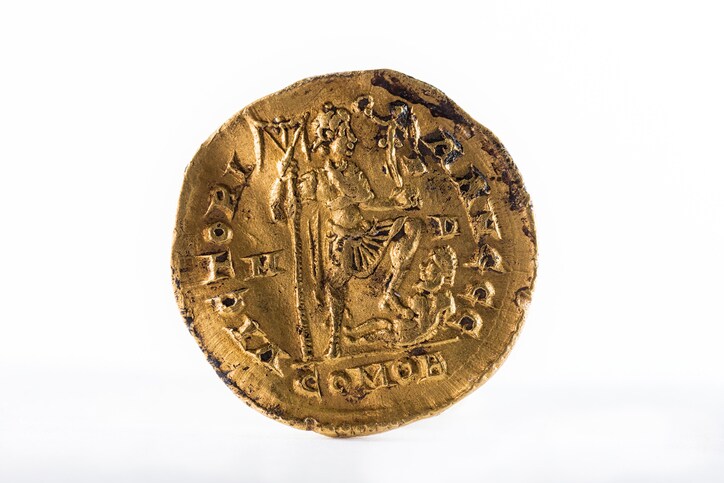 Ancient gold alloys have been well studied for their color characteristics, but the more common prehistoric copper alloys, such as tin bronzes or arsenical copper, have not. So says an article on sciencedaily.com, which describes the efforts of an international research team to develop a copper-arsenic-tin color ternary diagram to uncover the original colors of archaeological artifacts now patinated through age and exposure. The study was published in the Journal of Archaeological Science.
According to the article, Dr. Miljana Radivojevic, lead author and researcher at the McDonald Institute for Archaeological Research, University of Cambridge, said "Given the acknowledged importance of aesthetics in ancient metallurgy, we decided to experimentally replicate the most common prehistoric alloys, made of binary and ternary combinations of copper, arsenic and tin and produce a color chart that comes the closest to showing the true 'bling' of such artifacts in the past. We were inspired by modern jewelry making where similar color charts are used to explore properties of gold-copper-silver alloys."
"This research, although driven by the case study in the Balkans, yielded a valuable representation of color of the most commonly produced prehistoric alloys worldwide. We now have the means to bring the original shine to the items that have lost their original aesthetic appeal during several millennia of deposition below ground," stated Professor Martinón-Torres from the UCL Institute of Archaeology, where chemical and colorimetric analyses for this study were conducted.
Dr. Radivojevic added that she anticipates these color charts being widely used in teaching or museum exhibits, "helping students and museum visitors to imagine how the majority of ancient metal objects looked a couple of thousands years ago."
Today, metals alloys are created to impart many properties beyond aesthetic ones, such as strength, flexibility, machineability, and durability. Getting the right alloy "recipe" is especially important in industrial applications such as the manufacture of aerospace and automotive parts. Costly incidents can result when incorrect or out-of-specification metal alloys enter the manufacturing process, resulting in defective critical components.
Inspection and verification of metal alloys can be quickly and easily accomplished using handheld x-ray fluorescence (XRF) analyzers. XRF is used for inspection of incoming raw material to ensure it matches the alloy grade and composition documented on the material test report prior to product manufacture. It is also used for final quality inspection before finished parts are sent to the customer. This "double-check" process helps ensure that the incoming raw materials and the outgoing finished parts meet the expected engineering requirements.
XRF is a nondestructive testing technique that can analyze a metal sample in seconds with little to no need for sample preparation. Portable XRF analyzers deliver fast, accurate elemental analysis and positive identification for manufacturing requirements in seconds. In fact, advances in handheld XRF technology have expanded to the point that today's analyzers are capable of distinguishing alloy grades that are nearly identical in composition to one another.