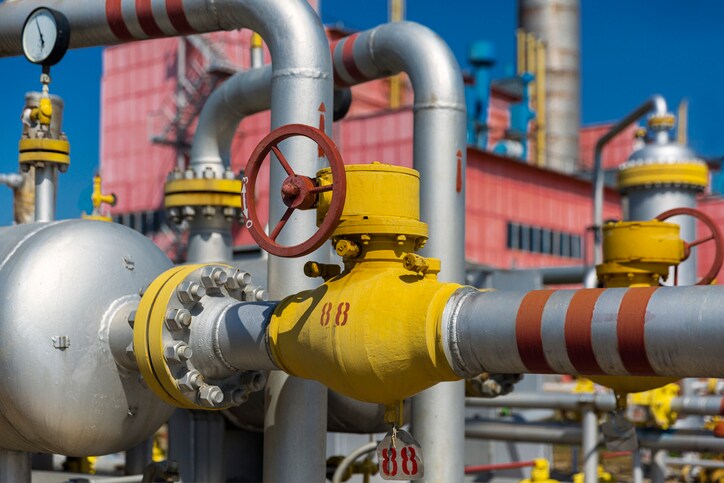 We have previously written about how Positive Material Identification (PMI) helps ensure the integrity of pipelines and critical metal assets. Fatal accidents and injuries, as well as leaks, premature pipe replacements, loss of property, and unplanned outages at refineries and oil rigs often can be traced back to faulty or counterfeit metal building components, sulfidic corrosion of piping and equipment, or because piping is made from material that does not meet specifications, specifically improperly prepared or alloyed weld material.
With industrial safety regulations becoming increasingly stringent (e.g. American Petroleum Institute standards), the process of inspecting and analyzing individual component materials is now a primary concern, and positive material identification of alloys used throughout the plant is a necessity.
That's the reason the 2019 API Inspection and Mechanical Integrity Summit is such an important event in the industry. This four-day summit will take place January 29-31, 2019 in Galveston, Texas, and includes three days of presentations spanning over 120 topics, in the oil, gas & chemical sectors, including:
Upstream (Drilling, Sub Sea, Production Systems, Integrity Management)

Midstream (Pipelines, Terminals)

Downstream (Refining, Chemical & Storage)
Over 1,000 attendees and 90+ exhibitors are expected to discuss three primary topics – Inspection/NDE, Metallurgy/Corrosion, and Engineering & Analysis.
We'll be in Booth 216 discussing how elemental analysis of piping and equipment with handheld X-ray fluorescence (XRF) analyzers helps ensure the integrity of your pipelines and critical process equipment. Stop by the booth to see a hands-on demonstration of how to rapidly verify alloys, isolate finished welds to validate filler material composition and dilution rates, and confirm the integrity of process piping, valves, and reaction vessels. You can discover how handheld x-ray fluorescence (XRF) analyzers play an important role in identifying mechanisms that lead to Sulfidation Corrosion (API RP 939-C), HF Alkylation Corrosion (API RP 751) and identifying key microalloying elements in steel.
If you're following the Downstream track at the summit, make sure to attend Session #346 – "Latest Advancements in PMI by XRF & LIBS Handheld Analyzers." I will be giving a presentation and demonstration on how Positive Material Identification has become an important NDT inspection protocol at petroleum refineries, and chemical and power plants around the world to help prevent catastrophic failures of piping systems. Many of these failures are caused by accelerated corrosion resulting from the chemical makeup (elemental content) of the pipes. Three corrosion mechanisms will be discussed which include Residual Elements in HF Alkylation Units, Sulfidation, and Flow Accelerated Corrosion (FAC). In addition this presentation will also cover how these tools can be utilized to calculate Carbon Equivalency (CE) to assist with determining pre and post weld treatment.
I can't stress enough how important this show is to the entire oil and gas industry. It is only held every two years and is located in Galveston, Texas, which is very close to the large oil and gas plant locations. In fact many plant technicians in the inspection department of the Houston Ship Channel attend this show. It usually attracts a great number of attendees in both management and inspection and is always a great educational and social event.
And if that's not enough of an incentive, there are a lot of things to do and some great restaurants on Galveston's Famous Seawall.
We hope to see you there, but if you can't make it, follow the API twitter feed at @APIenergy or visit our Positive Material Identification web page to see videos, application notes, testimonials, and products used for oil and gas applications.
Show Details:
API Inspection & Mechanical Integrity Summit
January 29 -31, 2019
Booth #: 216
Galveston Island Convention Center
Galveston, TX USA
Presentation:
Latest advancements in PMI by XRF & LIBS handheld analyzers – by Mark Lessard
Thursday, January 31 I Room at 8:35 am – 9:05 am
Inspection / NDE track in the Galleon