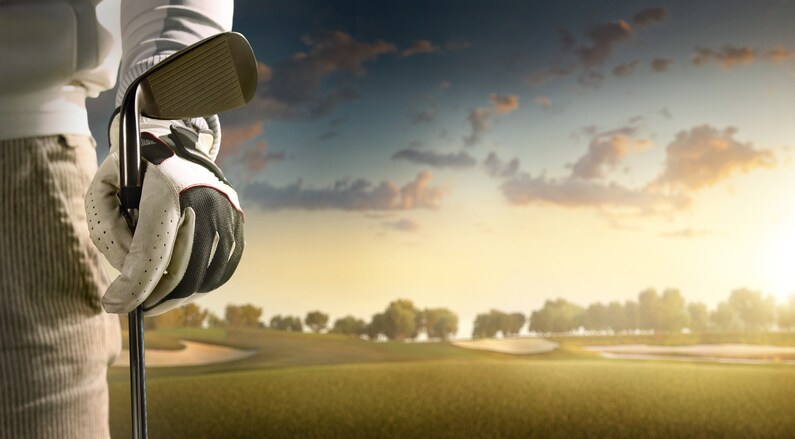 One of the most prestigious golf tournaments is the Masters Tournament that is taking place November 9-15, 2020.  Although it is being held this year without patrons or guests on the grounds, there will be almost 100 professional golfers swinging their clubs on the meticulously maintained Augusta National golf course.
According to Golf Digest, a year ago the Masters prize money payout for the field hit an all-time high of $11.5 million, with the winner receiving more than $2 million. With that kind of purse, I suspect that the players are not only practicing every aspect of their stance and swing but are also stringent in ensuring that their clubs are made to requirements.  That includes the metal in which the clubs are constructed.
Hireko Golf claims on its website that stainless steel is the most used material in golf clubs. "There are two main types of stainless steel used in golf club heads. One is 17-4 stainless steel (comprising of no more than 0.07% carbon, between 15 an 17% chromium, 4% nickel, 2.75% copper, and 75% iron and trace elements). 17-4 used primarily for metal woods, hybrids and some irons. The other type of stainless steel is 431."  SS 431 is usually comprised of no more than 0.2% carbon, 15-17% chromium, 1.25 – 2.5% nickel, and the remainder being iron and a few trace elements.
Pinemeadow Golf Products advises on its website that if a club is made from the same materials, using the same shapes, with the same weight distributions and overall weight, it should perform the same as another club similarly constructed. However just because they look alike, they may not be made of the same alloy.  "For example, an aluminum driver that looks just like a club made from stainless steel will be inferior to that club and vice versa."
Because the metal is so important to the success of the product, many of the club manufacturers outline the technical specifications of each of their clubs.  For example, TaylorMade Golf Company lists each of their products with specifications.  (fyi They use high grade 6061 aluminum body matched with tungsten sole and rear weight bar for one of their putters.)  One of the Callaway Mack Daddy wedges has a shaft made of high-performance KBS Hi-Rev 2.0 105 steel.  ASTM notes that A105 is a "Standard Specification for Carbon Steel Forgings for Piping Applications," and notes that material shall adhere to tensile strength, yield strength, elongation, reduction of area, and hardness requirements – all of which are important when trying to hit a golf ball out of the rough.
Manufacturers of golf clubs need to ensure that the product they are shipping has been made according to specs, and that means the right metal and alloy formula for the particular club.  Manufacturers should be verifying their materials throughout the manufacturing process — from monitoring their raw materials before they start production and ensuring there is no contaminated scrap from metal recycling facilities that could compromise their product, to confirming the finished product is made from the right alloy.
Metal alloy material verification for quality assurance and quality control (QA/QC) is critical to product integrity, and can even affect the safety of products or components. Manufacturers can avoid incorrect or out-of-specification metal alloys that can lead to premature and potential part failures that can be expensive, and damaging to their reputation by utilizing handheld XRF analyzers.  These instruments are used in the aerospace and automotive industries where the wrong alloy content can have catastrophic consequences. A handheld LIBS analyzer is used by industrial businesses to confidently perform elemental analysis when carbon detection and mobility are top of mind, especially if there's a need to identify low alloy/ carbon steels and L and H grade steels.
Golf pros will advise that winning a major tournament takes the right knowledge and skills, a lot of dedication and practice, the proper attitude, an abundance of patience, and an overwhelming desire to compete and win. But golf manufacturers will point out that you also need to provide your customers with the right clubs made of the right material, or they'll never get that hole in one.
Additional Resources: