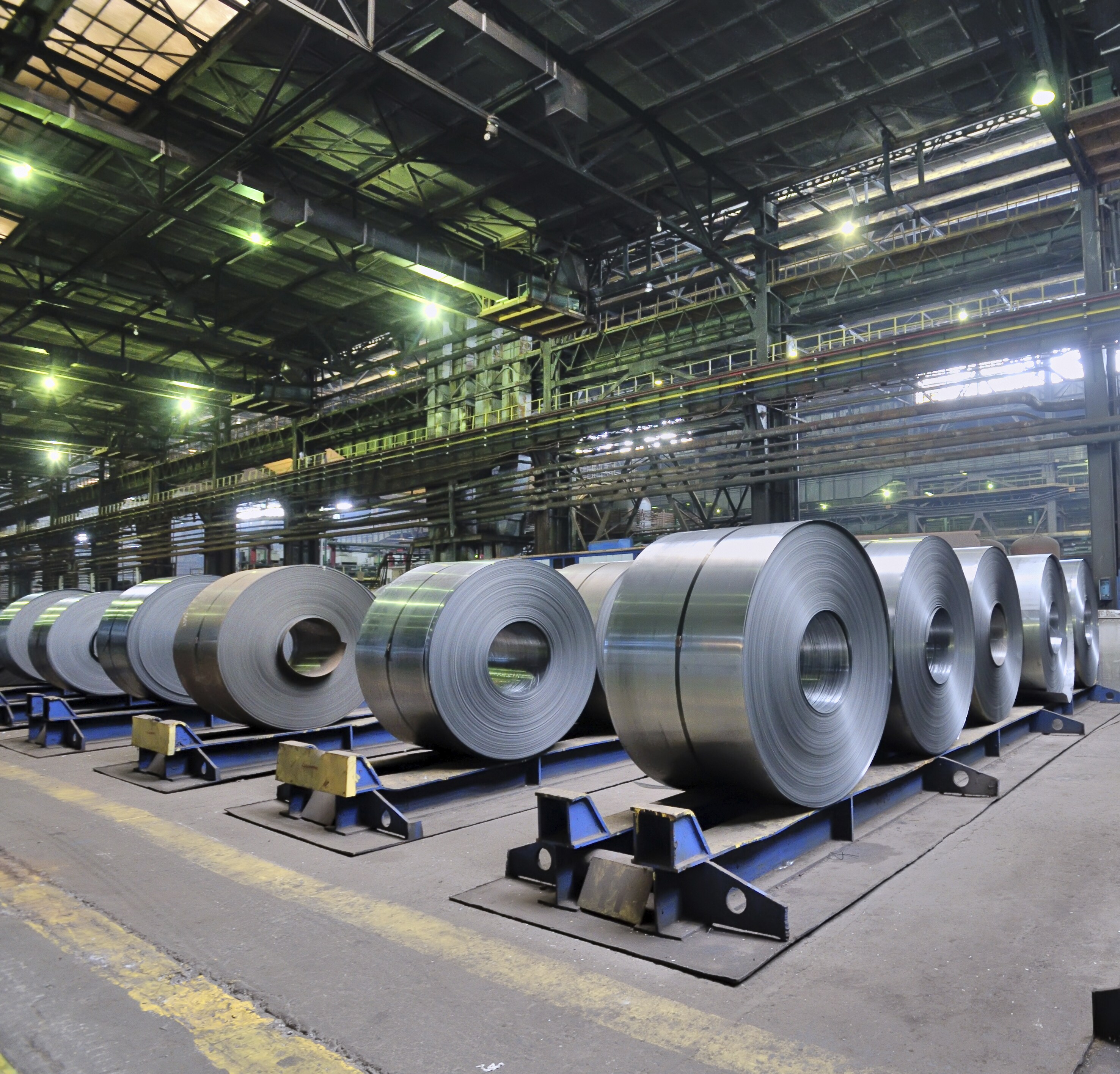 Steel is one of the most commonly-used materials for both consumer and industrial applications. According to the World Steel Association web site:
World crude steel production has increased from 851 megatonnes (Mt) in 2001 to 1,606 Mt in 2013.
World average steel use per capita has increased from 150kg in 2001 to 225 kg in 2013.
The housing and construction sector is the largest consumer of steel today, using around 50% of world steel production.
Steel is the main material used in delivering renewable energy.
Approximately 25% of an average computer is made of steel.
Almost 200 billion food cans are produced from steel each year.
With exceptional strength, flexibility, and recyclability, perhaps steel's only real flaw is its susceptibility to corrosion and rust. Steel is made from iron, which occurs in nature in combination with other elements. When iron ore is artificially manipulated into a pure form to make steel, it becomes unstable and readily recombines with oxygen, causing the metal to corrode.
One way to protect steel from corrosion is to alloy it with other metals such as chromium (Cr) or nickel (Ni) to make stainless steel. Sheet steel is coated with metallic and non-metallic coatings to provide barrier protection against corrosion, extend product lifetime, and improve appearance. Coating materials include paint, zinc, cadmium, aluminum, chrome, nickel, nickel-chromium, iron oxide, and silver. Coating choice depends on the type of steel, and the type of corrosion you're trying to prevent. Zinc and aluminum coatings, for example, are used to prevent galvanic corrosion, which results when two different metals come in contact with each other in the presence of an electrically conductive liquid. Cadmium coatings are useful in preventing stress cracking corrosion, which occurs when mechanical stresses, the environment, and high temperatures combine to form small but quickly expanding cracks in the metal.
Coating material is expensive and if applied incorrectly it, along with the steel it is coating, will be wasted. Coating measurement systems are used to verify that the coating meets specifications but when these instruments are located away from the production line, process inefficiencies can go undetected for hours after production is complete, at which point entire coils have to be scrapped.  To prevent material waste and re-work, the ideal location for a coating weight measurement instrument is on-line, where it can scan the entire strip and provide feedback in real time. This measurement information can be used to fine tune process variables to improve coating uniformity, optimize raw material use, control energy consumption, and improve product yield.
Non-contact sensor technologies used in on-line coating measurement instruments include X-ray fluorescence (XRF) and full spectrum infrared (FSIR).
FSIR is especially suited for thin and ultra-thin coatings such as paint, primer and organic coatings, and for selective measurement of multilayer coatings, but it is appropriate for production situations that involve multiple coating types. Configured to measure wavelengths associated with an entire range of hydrocarbon bonds, an FSIR sensor can accurately measure coating weights for nearly every type of paint.
Coating measurement is an ideal application for XRF technology because X-rays can achieve higher penetration depths than other techniques, thus measuring multiple coating layers.  Metal coating weight gauges based on XRF have measuring heads that use X-ray or Gamma ray generators as the radiation source. The photons from the X-ray source cause XRF radiation to be generated in the coated strip. The XRF radiation is detected by application specific detectors mounted within the measuring unit. With the use of specially designed filters, selective coating weight measurement of various metal layers on the strip is possible.
Read this study showing how a coating weight thickness gauge with a full-spectrum infrared sensor provided reliable measurement of organic coating thickness in real time.
Additional Resources: