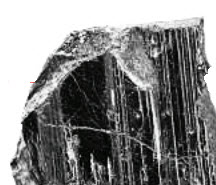 It's grayish silver, heavy, and a very hard metal, but it can be found in the tiny forms in mobile phones and computers. It can be drawn into a fine wire that is used to evaporate metals. This metal can also be found flying in the sky (in the form of airplane parts), and in the human body (as components of artificial joints). And it can be analyzed using handheld X-ray fluorescence (XRF) technology. What metal element is it?
Check out this infographic and read 8 Fun Facts about ???.
Did you guess right? If not, comment below what you thought it was.