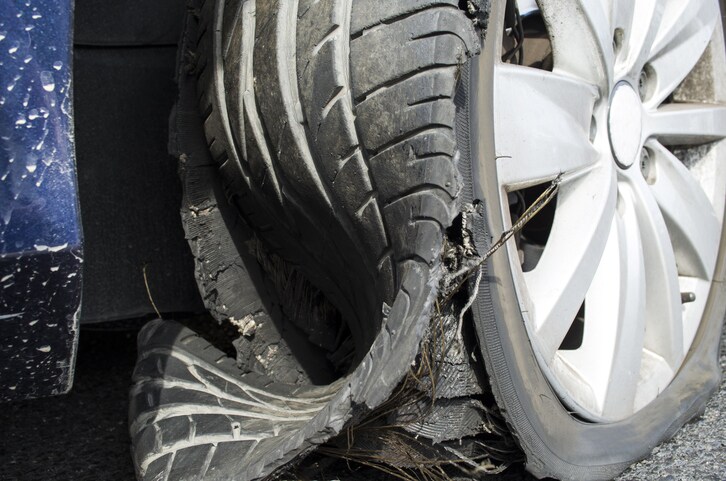 Scrap metal recycling is a global industry that takes any metal product at the end of life and turns it into a usable feedstock for creating new metal and new products. But not many people realize that tires also contain metal that is recycled. The tires are shredded to extract and recycle the steel they contain. So while the shredded tires can be used in construction, landscaping, and playground surfaces, the metal can be added to the scrap metal supply. (We previously wrote about this subject in Tramp Metal Detectors Help Keep Discarded Tires Out of Landfills.)
However, the shredding process can damage costly equipment, so businesses use tramp metal detectors as a method of protecting expensive shredders, crushers, conveyors, and other equipment from potentially costly damage from unwanted metal items that get into the recycling stream, like wheel bolts and lug nuts.
There are different tramp metal detectors depending on the need. If you are looking for a tramp metal detector for your operations, make sure you note the sphere detection size, the enclosure, the storage and operation temperatures, the availability of lights, horns, and markers, and of course, any certifications.
We've listed out the specifications that you should consider before purchasing. Take a look at our Tramp Metal Detectors Product Comparison Table for a quick overview.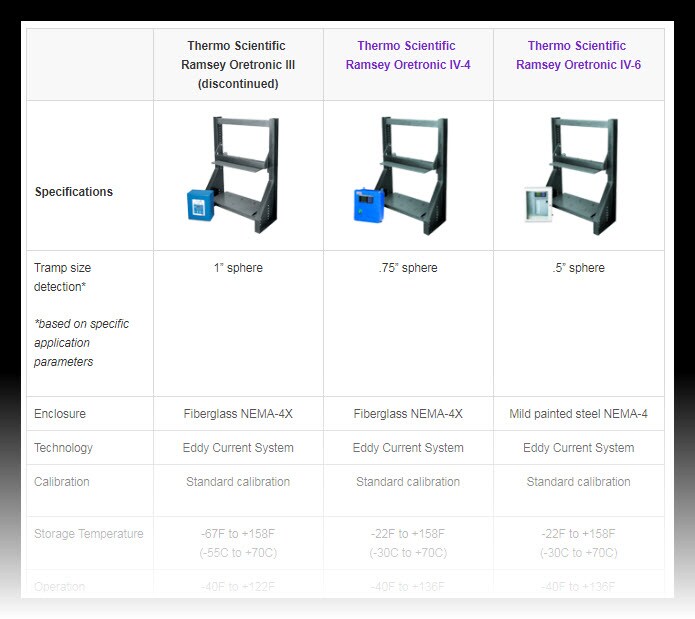 For additional details, take a look at our Frequently Asked Questions about Oretronic Tramp Metal Detectors.