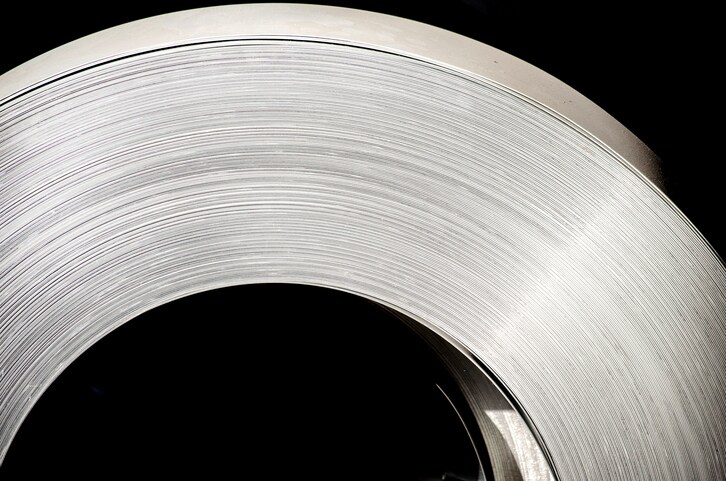 Did you know that aluminum can absorb twice the crash energy of steel? The Aluminum Association reports that "pound for pound, aluminum absorbs twice the crash energy of steel and performs as well in an accident. Aluminum crash rails fold up like an accordion, which dissipates and directs energy away from the vehicle's occupants. Aluminum also provides advantages in stopping distance, handling and performance."
Ironically, aluminum has light weight, which contributes to increased fuel efficiency in vehicles, and is also reflective which helps improve energy production of solar cells. Aluminum can also be recycled and re-used. With environmental concerns about greenhouse gas emissions and sustainability, aluminum demand totaled over 26 billion pounds last year, just in North America.
Because of the industry's commitment to sustainability and environmental impact, the Aluminum Association released Environmental Product Declarations (EPDs) for various types of aluminum products. These declarations include specifications for both hot-rolled aluminum (sheet and plate rolled at a high temperature). Plate and thicker-gauge sheet may be used for structural applications including aircraft and aerospace. Cold-rolled aluminum (previously hot-rolled sheet subsequently rolled at or near room temperature to make the metal thinner and stronger) was also included. This type is often used to make building roofs and wall plates, sheet for transportation applications and beverage cans.
As you can imagine, precise thickness measurements are needed to ensure product uniformity, achieve high product quality, and meet the EPDs. Both too thin and too thick aluminum can cause problems for manufactures who use aluminum sheet in their designs, as well as reduce profitability for the aluminum producer.
That's why aluminum producers utilize thickness measurement tools, gauging systems to provide fast and accurate, non-contact and non-destructive thickness and coating weight measurements. Thickness measurement gauges provide precise, real-time measurements of aluminum and aluminum alloys during high-speed production to help meet the tightest tolerances, ensure the finished products have specific mechanical properties, and optimize mill control.
But there are different kinds of thickness measurement gauges, depending upon the application. There is sensor technology for foil mills, process mills, cold mills, hot mills, and plate mills.
It can get a little confusing. So here's a comparison chart to help sort out the type of metals thickness measurement gauges that are available for aluminum producers.
View the Metals Thickness Measurement Gauges Product Comparison Table.