Six thousand corrosion engineers, scientists, researchers, technicians, asset owners, inspectors, and other professionals from over sixty countries across the world will be in New Orleans next week for the largest corrosion conference in the world. CORROSION 2017, sponsored by NACE International, offers over 425 technical papers and 40+ technical symposia and forums for attendees to increase their corrosion knowledge. The aim of the NACE (the National Association of Corrosion Engineers) is to help protect people, assets and the environment from the adverse effects of corrosion.
Corrosion has been a focus across the global oil and gas industry. Fatal accidents and injuries, as well as leaks, premature pipe replacements, loss of property, and unplanned outages at refineries, chemical plants and gas processing facilities often can be traced back to equipment failures due to sulfidic corrosion of piping and equipment, as well as faulty or counterfeit metal building components or because piping is made from material that does not meet specifications.
Sulfidation (sulfidic) corrosion affects steel piping and equipment and continues to be a significant cause of leaks in the refining industry. Carbon steels with low-silicon (<0.10%) content can corrode at an accelerated rate when exposed to hydrogen-free sulfidation corrosion conditions.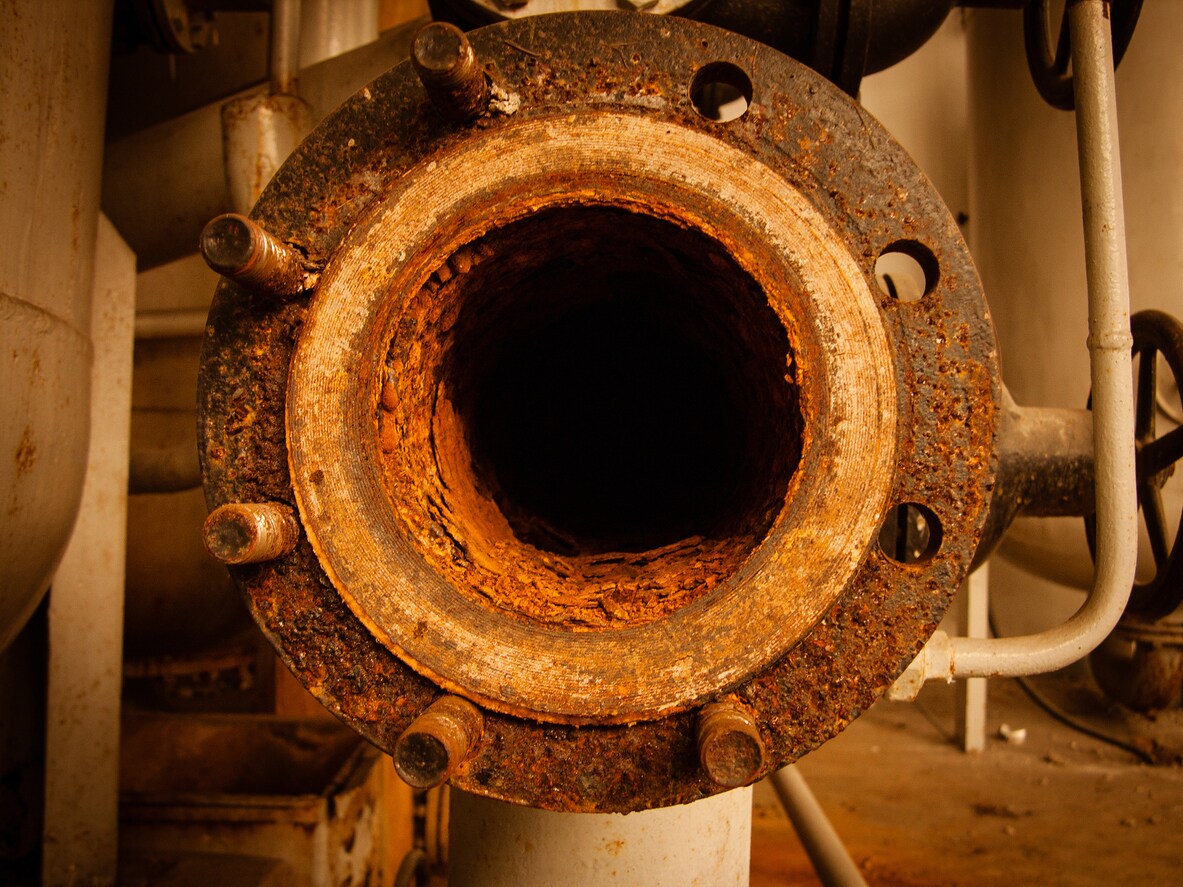 Flow-accelerated corrosion, or FAC, is a well-known source of problems in nuclear and fossil-fuel power plants. FAC occurs when carbon steel piping and components are degraded in the presence of flowing water or steam water with low-dissolved oxygen.
HF Alkylation is an increasingly central process in the refining industry for the production of petrochemical products. The proper selection, application and placement of the alloys within the process piping envelope is critical to avoid unexpected corrosion and deterioration of pressure equipment components.
We will be discussing these corrosion issues at Booth 1617, and demonstrating how to monitor the trace alloy content of carbon steel piping where sulfidation, FAC, and HF Alkylation are a concern. Elemental analysis of piping and equipment using handheld X-ray Fluorescence (XRF) analyzers is an important tool in the oil and gas industry. Talk to our experts to find out how to confirm the integrity of process piping, valves, and reaction vessels.
I'm looking forward to hearing from the panel on "Corrosion Problems in the Water/Steam System in the Pulp and Paper Industry." The panel consists of water/steam corrosion experts capable of addressing current corrosion problems in the industry, including under-deposit corrosion (UDC), FAC, copper impact on passivation and UDC, and hydrogen damage caused by caustic attack.
Another Corrosion Chronicles event is "Corrosion of Mild Steel in Recirculated Cooling and Single-Pass Natural Waters" discussion. The session will focus on the assessment of corrosion rate of mild steel in recirculated cooling and natural waters by monitoring and controlling such factors as water quality, water velocity, pH, chloride concentrations, addition of corrosion inhibitors and strong oxidizers, etc. According to the session description, "The chemical plant heat exchangers are often manufactured of mild steel and operate under the recirculated cooling and/or single-pass natural waters. Both types of waters could affect the corrosion of mild steel in different ways: while the recirculated cooling water could be aggressive because of accumulation of chemical impurities, microbiologically-influenced corrosion would be one of primary reasons for natural water. Under some circumstances, both types of water could be mixed together making corrosion issues more complex. The condition and treatment of different types of water become of high importance to prevent an accelerated corrosion of mild steel and premature failure of heat exchanger."
There certainly will be no shortage of corrosion talk at the show. You may even be able to earn Professional Development Hours (PDH) by attending the technical meetings, forums, and symposia. There will be a PDH station near the registration area to print out your certificates.
If you have some extra days to explore New Orleans and are looking for something more than the party scene, there is an outstanding World War II Museum that is perfect for history buffs. There are also several old plantation house tours and French Quarter walking tours. And if you get a hungry after all that touring, my personal favorite restaurants are the Court of Two Sisters, Brennan's, Mr. B's Bistro, and GW Fins.
If you can't make it to the show, feel free to comment below and ask us how to monitor your oil and gas pipes with XRF technology. You can also follow the show happenings through twitter using #CORROSION2017.
Event Details:
2017 NACE Corrosion Conference & Expo
Booth 1617
March 27 – 30
Ernest N. Morial Convention Center
New Orleans, LA USA