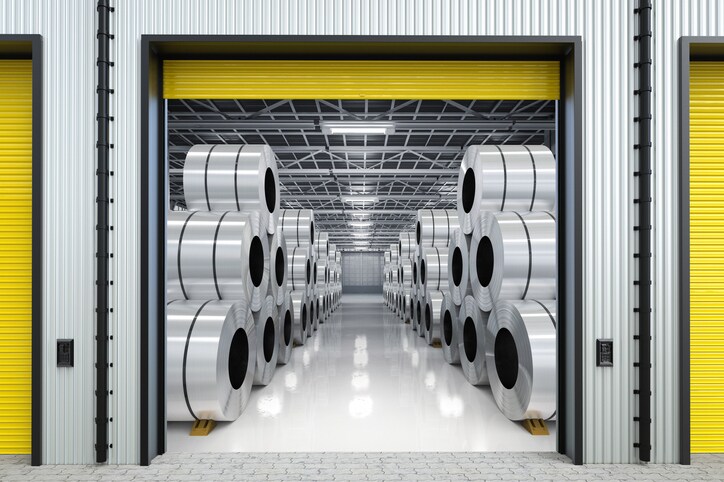 The World Steel Association (worldsteel) recently released its "World Steel in Figures 2019" report*, including its forecast that in 2019 and 2020 global steel demand was expected to continue to grow, but growth rates would moderate in tandem with a slowing global economy. The report also included statistics showing that "world crude steel production for the 64 countries reporting to the World Steel Association was 162.7 million tonnes (Mt) in May 2019, a 5.4% increase compared to May 2018." Director General Dr. Edwin Basson did caution, however, that uncertainty over the trade environment and volatility in the financial markets continue and could pose downside risks to this forecast.
The World Steel Association promotes itself as one of the largest and most dynamic industry associations in the world, with members in every major steel-producing country. Worldsteel represents steel producers, national and regional steel industry associations, and steel research institutes. Members represent around 85% of global steel production.
If you are looking for more extensive information, worldsteel's Steel Statistical Yearbook gives a global picture of the steel industry with key facts and figures. The yearbook contains comprehensive statistics from 2008 to 2017 on crude steel production by country and process, steel production by product, steel trade by product, apparent steel use and apparent steel use per capita by country, as well as production and trade of pig iron and directly reduced iron. It also includes data on production and trade of iron ore and trade of scrap.
If you want to get a better understanding of how different technologies are used for steel raw material processing – or anywhere throughout the steelmaking process – we have gathered all our resources into one place, our Improving Steel Manufacturing Processes and Production Methods web page. There you will find information on raw material monitoring, feeding, and analysis, hot and cold rolling processes, elemental analysis of metals throughout the process, contamination detection, and environmental and air quality monitoring for steel plants.
We are not making any predictions on the market, but we do know that the steel industry faces increasing demand for clean and ultraclean steel with improved mechanical properties. Whether one is producing steel from iron ore or scrap, and the end product is several inch-thick slabs or galvanized sheet less than a millimeter thick, steelmakers need a range of technologies that improve each stage of the steel manufacturing production process, from incoming raw materials to the final coating line. Visit our Improving Steel Manufacturing Processes and Production Methods web pages to find infographics, videos, application notes, technology primers, white papers, and ebooks about the steelmaking process.
It doesn't matter if steel production is up or down; what does matter, however, is the quality and ensuring that it meets the most stringent customer requirements.
Visit Improving Steel Manufacturing Processes and Production Methods
*Source: World Steel Association – worldsteel.org