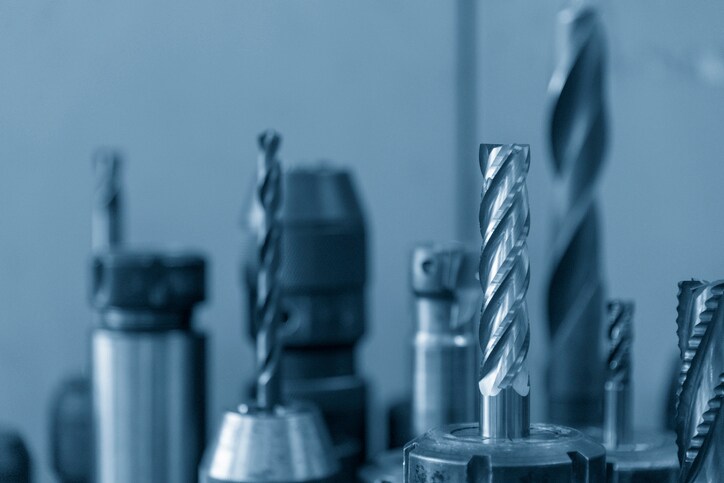 Steel Fabrication is the process in which raw steel is transformed into a product or item that can be used in construction or some form of assembly.  Or in more basic terms, making metal into the shape you need. Manufacturing of steel involves taking raw materials and melting them down and then mixing them it into a specific kind of steel — whether it be one of the many carbon steels or other alloy steels such as Stainless, Inconel, Chromes, Aluminum, etc.  In both cases, knowing the value of carbon and other elements is critical to ensure the material's application will meet the kinds of characteristics needed.
There are numerous versions of carbon steel and other alloys. These various steels are made for specific purposes, including vehicle bodies, wire, buildings, bridges, pipeline, oil and gas refining, home appliances, and many other products. Knowing the elemental values of steel, including its carbon content, can be essential before using it or putting it in production. The element carbon can affect the material's weldability, brittleness, malleability, and compatibility.  (Here's a handy periodic table of elements for your reference.)
Due to the different characteristics and amount of carbon present in carbon steel materials, these carbon steels are typically classified in three categories.
The first is low-carbon steel and has a carbon content less than 0.25 wt.% and is probably the most widely used.  Because of its toughness, weldability, machinability, and cost, it is used in structural steel, pipes, and low-temperature pressure vessels.
The second is medium-carbon steel with a carbon content from 0.25 – 0.60 wt.% and manganese content from 0.60-1.65 wt.%.  These steels have medium strength and toughness, low hardenability, and low ductility. They can be strengthened with heat treatment.  These steels are typically used for bolts, axles, and shafts.
The third is high-carbon steel with a carbon content from 0.60 – 1.25 wt.% and manganese content from 0.30 – 0.90 wt.%.  These steels have the highest toughness and hardness and typically used in blades, cutters, drill bits, etc., due to their wear resistance.
Knowing the carbon content and other key elemental values that are in steels is very critical due to their effects on the steel's properties.  The incorrect carbon content or elements can adversely affect the application in which it is intended, creating situations that could severely cause injury to workers and/or the general public.
There are certain instruments needed to ensure the carbon value and other elemental values of concern before using steels in their different applications. A LIBS (Laser Induced Breakdown Spectroscopy) instrument is a portable handheld device that can give you extremely accurate results within minutes.  Handheld LIBS analyzers work by using a high-focused laser to ablate the surface of a sample. A plasma is formed consisting of electronically excited atoms and ions. As these atoms decay back into their ground states, they emit characteristic wavelengths of light, or "unique fingerprints". These "fingerprints" are distinct for each element, making handheld LIBS analysis an excellent tool for quantitative and qualitative measurements. You no longer need to cut a sample and send it to a lab and wait for hours or days for the result.  With a little preparation, you can have your answer within minutes.
XRF is a non-destructive analytical technique used to determine the elemental composition of materials. Handheld XRF analyzers work by measuring the fluorescent (or secondary) X-rays emitted from a sample when excited by a primary X-ray source. Each of the elements present in a sample produces a set of characteristic fluorescent X-rays, or "unique fingerprints". These "fingerprints" are distinct for each element, making handheld XRF analysis an excellent tool for quantitative and qualitative measurements. Ready to learn more? Request a demo to speak with a member from our team.
The elemental range for LIBS is C, Al, Si, Ti, V, Cr, Mn, Fe, Co, Ni, Cu, Nb, Mo, W. It's especially useful for carbon steel, low alloy steel, and stainless steel L-grades. The elemental range for XRF is Mg-U (ultra low light element detection), Na (spectrum based detection).
If you pair a LIBS analyzer with an XRF (X-Ray Fluorescence) analyzer, you can get the elemental values for just about any element you need. (Compare analyzers here.)
The verification of steel alloys for quality assurance and quality control (QA/QC) has never been more important for product reliability and safety. From metal production through final product assembly, the potential for material mix-ups is real. With all types of manufacturing operations facing increasingly stringent safety regulations, today's best practices include testing 100% of critical materials.
Additional Resources: