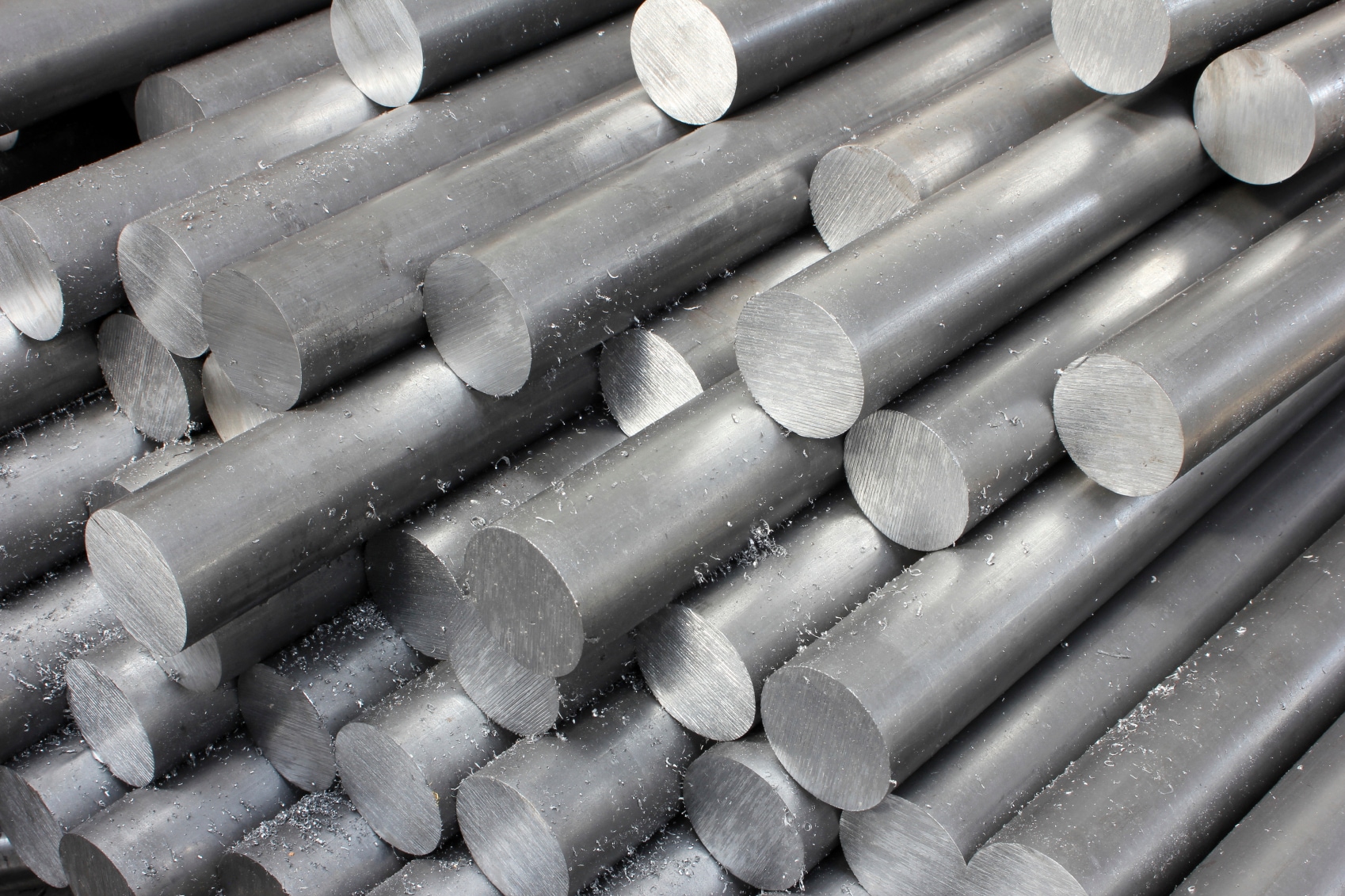 Spectral Imaging has revolutionized X-ray microanalysis. With a complete spectrum acquired at every point, it is the centerpiece for all imaging, X-ray mapping, linescan, and advanced automated analysis. With one click, data can be analyzed repeatedly without the need for re-acquiring or changing acquisition parameters. Once the data is collected, it can be analyzed locally at the microscope or the data taken offline to a different computer for report preparation.
In our Advancing Mining blog, we discussed the four EDS mapping routines that can be used with microanalysis to help identify a mineralogical sample:
Element Mapping
Quantitative Element Mapping
Elemental Phase Mapping
Spectral Phase Mapping with Proprietary Software
In addition to mapping a mineralogical sample, we also generated an Elemental Phase Map of an aluminum super alloy showing the aluminum, silicon, aluminum-silicon, and aluminum-copper phases within the sample.
In elemental phase mapping, a thresholding algorithm is applied to the quantitative element maps (and to collected WDS data) in order to identify and to display the phases present in the sample. In the image below you can see how the phases are displayed independently and then overlaid on the electron image.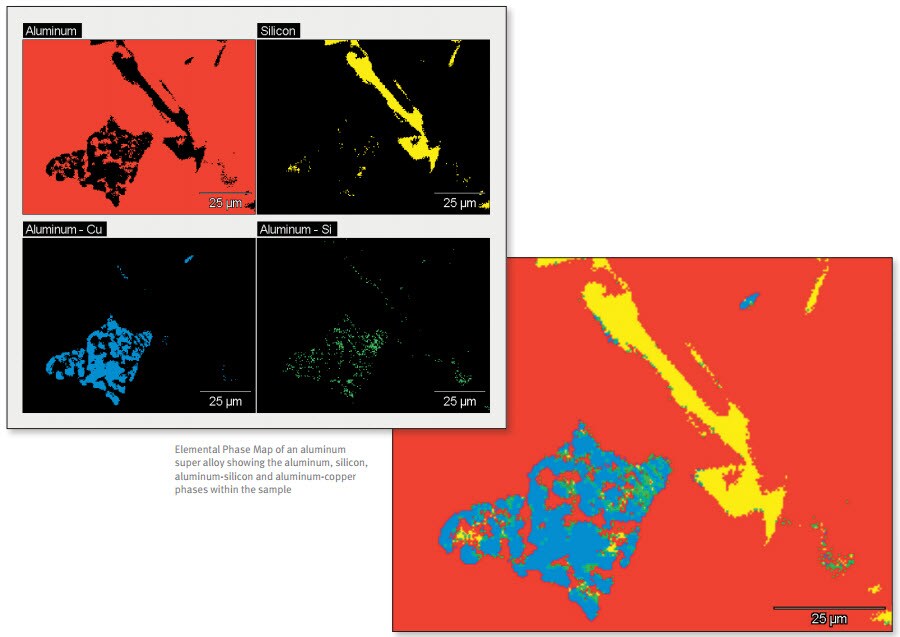 You can see additional details, including element maps of metal and mineralogical samples in this EDS Mapping Routines document.