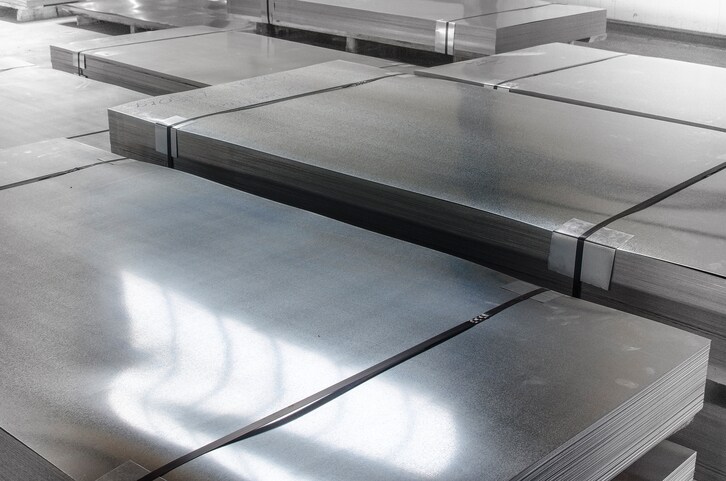 Sheet steel is an essential material for our modern lives, from the buildings we live in, the cars we drive, to the containers that hold and transport our food. With its strength and flexibility, it is the ideal material for industrial and consumer applications. It can be recycled over and over again, reducing landfill waste and saving energy. With the ever-growing concern for efficiency and sustainability, steel producers strive to provide the world class quality strip on the first coil of a campaign, maximizing mill yield and minimizing scrap material.
Steel sheet producers and their customers have agreed upon standards to describe various physical parameters for the material traded, with thickness, width, hardness, and strength among the key variables defined in a simple product code.
The evolution of rolling mills has accelerated as the speed of processors and digital controls have grown by orders of magnitude. The capital cost in a rolling mill is substantial and investors understand that in order to achieve the maximum ROI and shortest payback time, the mill needs to produce high quality sheet at the fastest possible mill speeds. Diligent plant managers are always focused on safely maximizing mill output. To accomplish this, mills are operated 24 hours a day, 7 days a week.
Time is money. It's an old cliché but it's true, and with today's high speed technologies time is more critical than ever. Steel and aluminum mills are in a highly competitive industry and the speed at which flat metal is produced is a key to a mill's success. But quality must be maintained, so there are measurement and control systems in place.
When a mill is down for any reason, the accountants not only consider the energy and labor consumed while the mill is idle, but the value of the product that could have been made during that "lost time." It is no surprise to hear that mills operate at the highest speeds allowed by their motors and drives. However, raw production in tons means nothing if the material produced does not meet quality standards.
Gauges play a role in maintaining quality and it is important that they are able to work at the speed at which mills operate.
For flat metal, quality is essentially about uniformity of thickness. X-ray gauges make measurements of thickness and hence each coil completed and shipped by the mill can have a record of thickness that provides quality assurance further on in the supply chain.
Thickness variation may already be present in the coil being rolled, but some variation is introduced by changes in mill condition, such as wear and tear in the rolls or mill chatter. Chatter marks are wedge-patterned marks on metal that are created by waves on the surface of the metal, whether by a vibration or an out-of-balance machine, or from marks on the surface of the rollers.
Thickness gauges are used to detect and correct deviations in thickness in real-time. X-ray gauges are the optimal thickness gauge technology to provide the speed and accuracy required to operate a cold rolling mill. X-ray based sensor systems provide extremely accurate high speed/low noise measurements, permitting producers to realize material savings and quality improvements.
X-ray gauges with a higher rate of measurement provide thickness at a greater resolution (gauges work in time but for flat metal consumer it is distance between measurements that is important), and hence the customer has a higher level of assurance. However, this is not the end of the story. Most mills have the ability to adjust the mill operation in response to changes in thickness. This is called Automatic Gauge Control (AGC) and it enables the mill to control thickness to high tolerances.
Automatic Gauge Control can respond at very high speed, but only if the mill receives accurate thickness information at an appropriate rate. Thus a mill with AGC requires a high speed gauge.
So what is a high speed gauge? This depends on the application. There are a range of high speed gauging options to suit a variety of applications. Single point X-ray gauges (for hot or cold mills) using photo-multiplier sensors can have response times as low as one millisecond. A stereoscopic simultaneous profile gauge has a profile output rate of five milliseconds. You can therefore have a thickness at this rate. (Note that the noise performance is specified at a response time of ten milliseconds but five millisecond output is readily available.)
So, to summarize, advances in online control of flat sheet have necessitated a state of the art X-ray based sensor system to provide high speed/low noise measurements permitting producers to realize material savings and quality improvements.  Accessing clear thickness data without ambiguity allows for mill optimization to achieve world class quality and strip uniformity at the highest rolling speeds.
Want more details?  Read the white paper, Optimization of a Cold Rolling Mill with a High Speed X-ray Thickness Gauge.
Additional Resources: