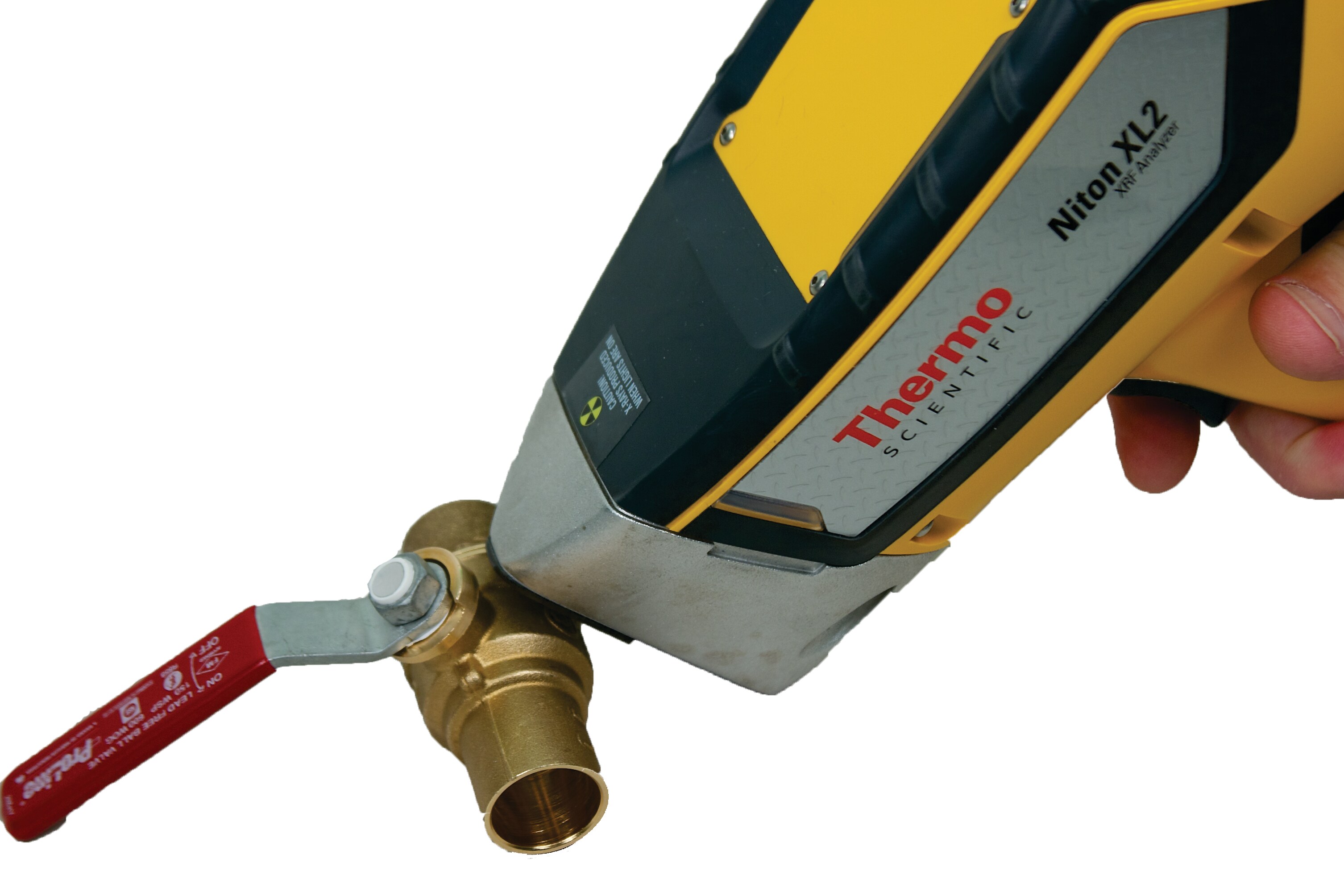 Lead is a potent, irreversible neurotoxin – especially in children, and any level of exposure is considered unsafe. Lead poisoning is irreversible and has a lifetime multigenerational impact. Drinking water is only one of the possible routes of exposure to lead contamination, but it is one of the easiest routes of contamination to mitigate. The primary source for lead in most drinking water sources is the piping used within distribution systems or household plumbing. Lead found in tap water usually comes from the corrosion of older fixtures or from the solder that connects pipes. When water sits in leaded pipes for several hours, lead can leach into the water supply. High levels of lead in tap water can cause health effects if the lead in the water enters the bloodstream and causes an elevated blood lead level.
Ground Zero for Lead Poisoning
The recent crisis with the Flint, Michigan municipal water supply prompted extensive emergency measures to keep residents safe from excessive levels of lead. The water from the Flint water plant, according to an October, 2015 public health emergency declaration from the Genesee County Board of Commissioners, complied with all federal standards. But the declaration said that lead in service lines, or solder connections, could potentially leach into individuals' homes because "of the corrosivity of the water since changing to the Flint River as the source supply." Testing revealed that 40 percent of Flint homes had tested over acceptable levels for lead. This nationally-publicized drinking water disaster brought into sharp focus the need for stringent testing of plumbing components that come into contact with the public drinking water supply.
Testing and Analysis with XRF
NSF International has been at the forefront of the low-lead plumbing products initiative for decades and has been working closely with the U.S. Environmental Protection Agency (EPA) and many of the states to ensure the safety of drinking water. NSF joined with ANSI to create a standard for measuring the lead content of drinking water system components. You can read an update here: "Lead-Free" Mandate.
XRF (X-Ray Fluorescence) is one of the acceptable techniques for screening the lead content of brass components. This nondestructive testing technique can be used to analyze a metal sample in seconds with no need for sample preparation. Portable XRF analyzers determine the elemental composition of materials by measuring the fluorescent (or secondary) x-ray emitted from a sample when it is excited by a primary x-ray source. Each of the elements present in a sample produces a set of characteristic fluorescent x-rays ("a fingerprint") that is unique for that specific element, which is why XRF spectroscopy is an excellent technology for qualitative and quantitative analysis of material composition. XRF is the method of choice for performing incoming inspection on metal alloys from suppliers and for doing final quality assurance and control before shipping and installation of finished parts. It is also ideal for tracking and maintaining separate inventories of leaded and non-leaded brass parts.
In addition to having proven highly successful in lead content verification testing, portable XRF analyzers are also widely used for testing lead in toys, for lead paint inspection and for detecting lead in soil.