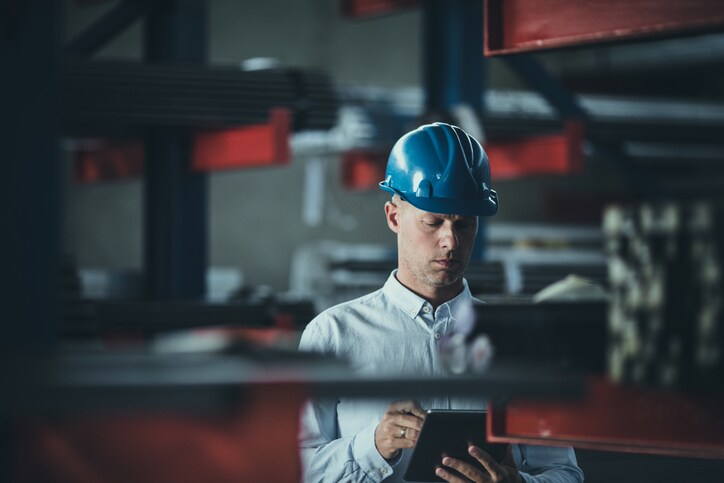 Are you producing the best quality steel?  Are you producing steel as efficiently as you can?
If you lose sleep wondering if you've missed something in your steel manufacturing operations, take a look at the Improving Steel Manufacturing Processes and Production Methods section of our website.
We have gathered all our:
infographics
blog articles
application notes
brochures
products
technologies primers
white papers
comparison guides
videos
and placed them in one place for easy access to the educational material you need to help improve your steel products and the production process.
If you want info specific to certain operations, you can access directly:
Raw Materials for Steel Manufacturing

This covers information about technology that helps analyze raw materials (including scrap metal that may be mislabeled or contaminated with radiation) and its costs, provides a consistent flow for blending or batching, and helps monitor and control sintering process fluctuations.

Production and Processes in Steel Manufacturing

Learn about the thickness and coating gauges for hot- and cold-rolling mills to help you meet the tightest tolerances, ensure your products meets the most precise specifications, and maximize raw material use. Read about the use of process mass spectrometers for gas analysis during production. We also address OES metal analyzers that can be used to perform rapid, accurate analysis of trace and alloying elements throughout the steel-making process.

Environmental and Air Quality Monitoring in Steel Manufacturing

Steel manufacturers need to be concerned as to what's happening outside the plant as well as inside. We provide information on continuous emission monitoring systems that help maintain compliance with ambient air quality monitoring and reporting requirements.
All educational resources are free so visit, download, and read as often as you like.
Additional Resources: