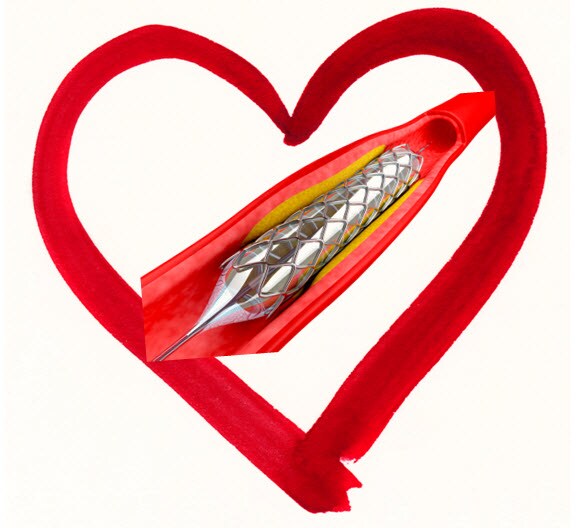 Heart-shaped candies, cookies, cakes, and even jewelry will be seen on Valentine's Day. But one heart-related item you don't want your sweetheart to receive is a cardiac stent. Stents are metal tubes that are placed within one's artery to hold it open, and are frequently used on patients who have heart-related illnesses.
According to the Brigham and Women's Hospital website, stents remain permanently in the artery after the procedure. With coronary artery stents, a tiny coil is expanded inside the blocked artery after balloon angioplasty to keep the artery open. Some stents are coated with a medication.
Knowing what is on the surface of the stent is just as important as knowing the metal or alloy that composes the stent itself, especially since this manufactured product will end up in a patient, probably for the rest of his or her life. Manufacturers must ensure they deliver products that meet specifications, but they also should understand how the surface of the material will interact with its environment.
When medical devices are made from metal or other synthetic material, surface contaminants can be introduced during the manufacturing processes such as milling, turning, polishing, lapping, and de-burring. Additionally, any device implanted in the body must be completely sterile; an implant with a contaminated surface can cause infection or be rejected by the body.
Many of the problems associated with modern materials can be solved only by understanding the physical and chemical interactions that occur at the surface or at the interfaces of a material's layers. The surface chemistry will influence such factors as corrosion rates, catalytic activity, adhesive properties, wettability, contact potential and failure mechanisms.
X-ray photoelectron spectroscopy (XPS) is a technique for analyzing the surface chemistry of a material, including medical implants, like stents and artificial prosthetics. Visit XPS Simplified for a more comprehensive explanation of the technology or listen to this one-hour webinar, XPS Simplified: Understanding Metal Surfaces and Oxides with X-ray Photoelectron Spectroscopy (XPS), to learn more about XPS.
Then take a look at the American Heart Association website and read: Know the warning signs of a heart attack, stroke, and cardiac arrest, and forward the link to your Sweetheart too.