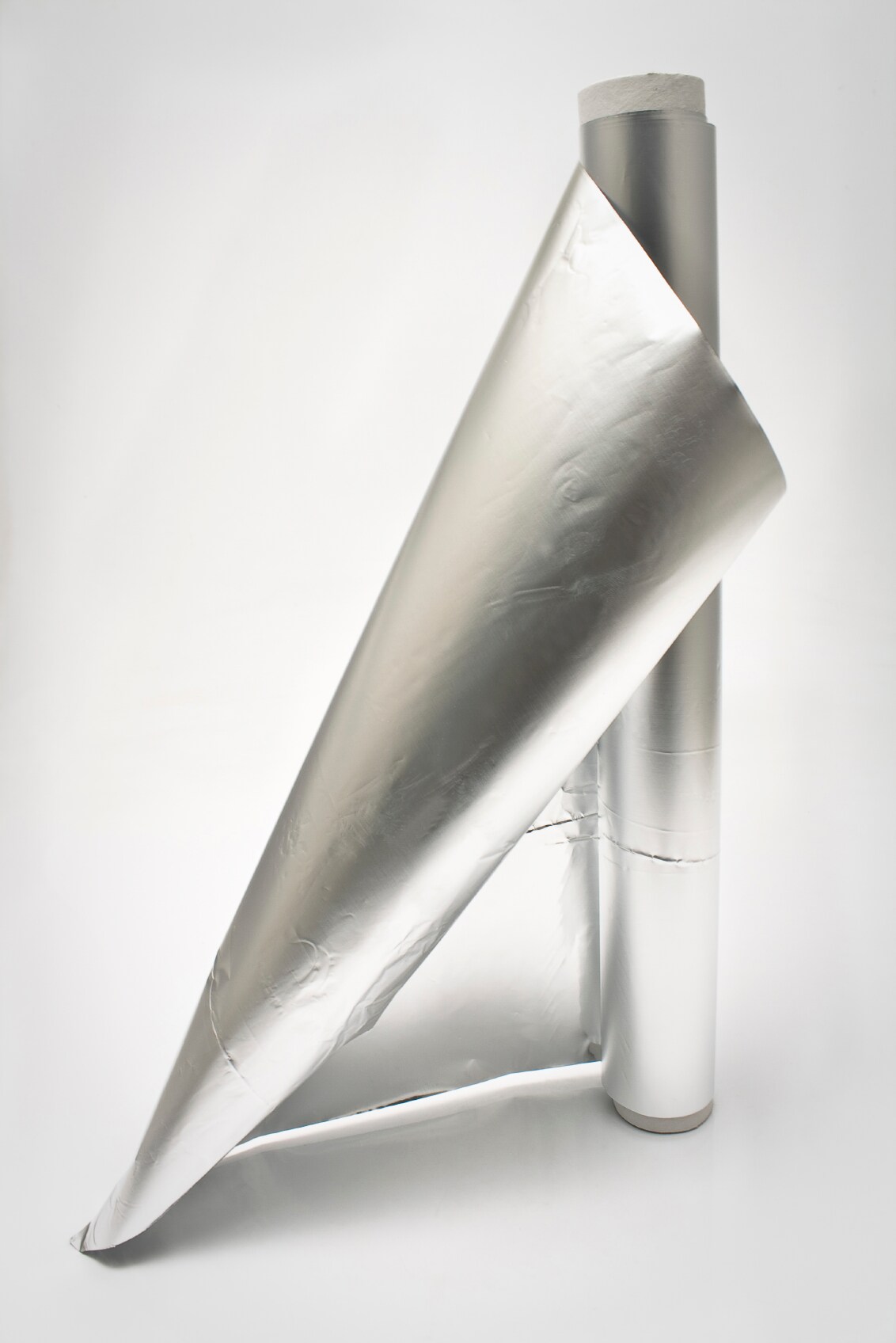 Functional Foil Made Possible by X-Ray Thickness Gauges 
Aluminum is an essential and often preferred material for its corrosion resistance, light weight, high strength, and recyclability. According to the U.S. Geological Survey, although aluminum is the second most abundant metallic element in the Earth's crust, it has only been produced in commercial quantities for about 100 years. However, aluminum's use exceeds that of any other metal except iron, and it is important in virtually all segments of the world economy. Some of the many uses for aluminum include transportation (automobiles, airplanes, trucks, railcars, marine vessels), packaging (cans, foil), construction (windows, doors, siding), consumer durables (appliances, cooking utensils), electrical transmission lines, and machinery. View the infographic, 7 Fun Facts About Aluminum.
The aluminum product everyone is perhaps most familiar with is aluminum foil. While often associated with wrapping up leftovers, aluminum foil has a variety of applications. It's used as insulation, in electrical capacitors in computers and other electronic products, as food and pharmaceutical packaging, and even in the mining industry, where it's used to protect geological samples.
Aluminum.org explains how this versatile product is made:
Aluminum foil is produced by rolling sheet ingots cast from molten billet aluminum, then re-rolling the sheets to the desired thickness. To maintain a constant thickness, beta radiation is passed through the foil. Sensors on the far side sense the radiation levels and adjust the rollers to apply more or less pressure. Foil can also be produced by continuously casting and cold rolling.
Aluminum foil has a shiny side and a matte side. The shiny side is produced when the aluminum is rolled during the final pass. It is difficult to produce rollers with a gap fine enough to roll a single sheet of foil. For the final pass, two sheets are rolled at the same time, doubling the thickness of the roll. When the sheets are later separated, the two inside surfaces are matte, and the two outside surfaces are shiny. The shiny side of aluminum foil is 88% reflective, making it one of the best and most efficient insulators to solar heat.
Aluminum foil must meet very strict, specific requirements for thickness in order to function as intended. Thickness and profile (cross-width thickness) can be measured with noncontact thickness gauges. Such gauges use x-ray sensors to measure the thickness and profile of a product during rolling and adjust the mill to make appropriate corrections in real time. Most modern mills are capable of automatically supplying the gauge with the exact chemistry of each sheet. By using this data, gauging  systems are able to provide a measurement to meet standards such as ¼ AA tolerances, helping minimize scrap and maximize on-gauge material.
So after you wrap up your Thanksgiving leftovers, watch a video on the aluminum foil manufacturing process on the Science Channel, and give thanks that you do indeed have enough food for leftovers, and a way to keep them fresh for tomorrow's lunch.