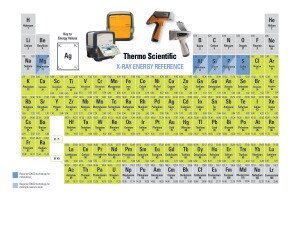 It was such a hit last year, we're repeating this Halloween goody.  No tricks here and you don't have to ring any doorbells. Here's a handy periodic table and x-ray energy reference guide to help in analyzing your metals and alloys.
Just click on the link below and download the pdf. It's our treat.
Download Periodic Table.