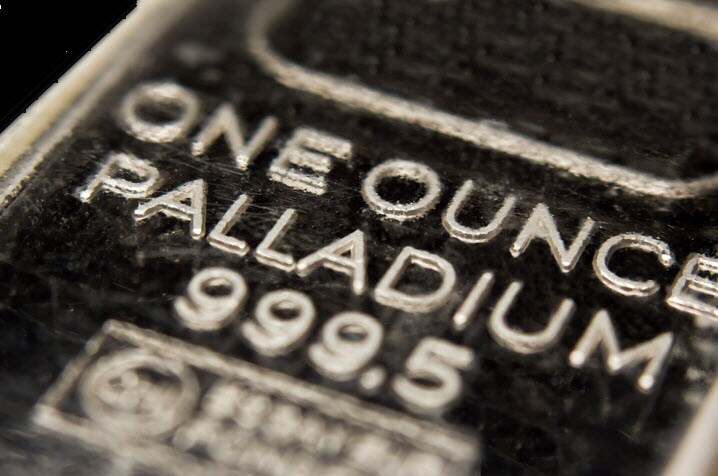 With a flat supply, rising demand and some speculative interests, palladium belongs to the few commodities that have gained in value over the past year and reached an all-time high. As of February 2019, one troy ounce of palladium became more expensive than the same weight of gold.
Palladium is one of the platinum group metals (PGMs), which are a family of six structurally and chemically similar elements that are most valued for their wide range of industrial, medical, and electronic applications. These versatile metals play a significant role in many of the products we use every day.
Palladium is primarily used in automotive catalytic converters (67%), electronics (13%), dental materials (8%), chemical industries (5%) and jewelry (5%). The remainder is used in other industries and as investment [1].The supply of palladium consists of  about two third of primary production (mining) and about one third of secondary production from recycling of catalytic converters, electronics and jewelry.
Handheld XRF analyzers are used by mining operations for measuring palladium in ore concentrates because the instruments provide on-site assay data within seconds, allowing for real-time grade control. Using handheld XRF analyzers helps mining companies to make faster decisions, while increasing operational efficiencies and financial returns. (Additional details, including analytical performance and fields of use of handheld XRF analyzers for mining can be found in the application note Exploring New Frontiers of In Situ Geochemical Analysis.)
In 2016, about 66 metric tons of palladium were recovered from spent automotive catalytic converters. Collected exhausts of end of life vehicles undergo at recycling facilities, de-canning, crushing and blending of the catalytic converters. The resulting powder is then sent to one of the few refineries worldwide, having the know-how to recover palladium, platinum and rhodium from the converters. Recycling businesses using handheld XRF for determining those elements can reduce the risk of buying low grade or adulterated powders based on XRF assays.
Recycling jewelry and dental alloys is also a substantial source of palladium. Unlike acid testing, which gives only a rough indication about the gold content, precious metals XRF analyzers provide accurate assay of all precious metals including gold, palladium, platinum, rhodium, silver contained in jewelry and dental alloys. In this way, using portable XRF analyzers , pawn shops and cash for gold businesses can estimate the value of the items they are buying, as well as increase their confidence and preserve the profitability of each transaction.
[1]United States Geological Survey, 2016 Minerals Yearbook, Platinum-Group Metals
Post Author: Marlene Gasdia-Cochrane.