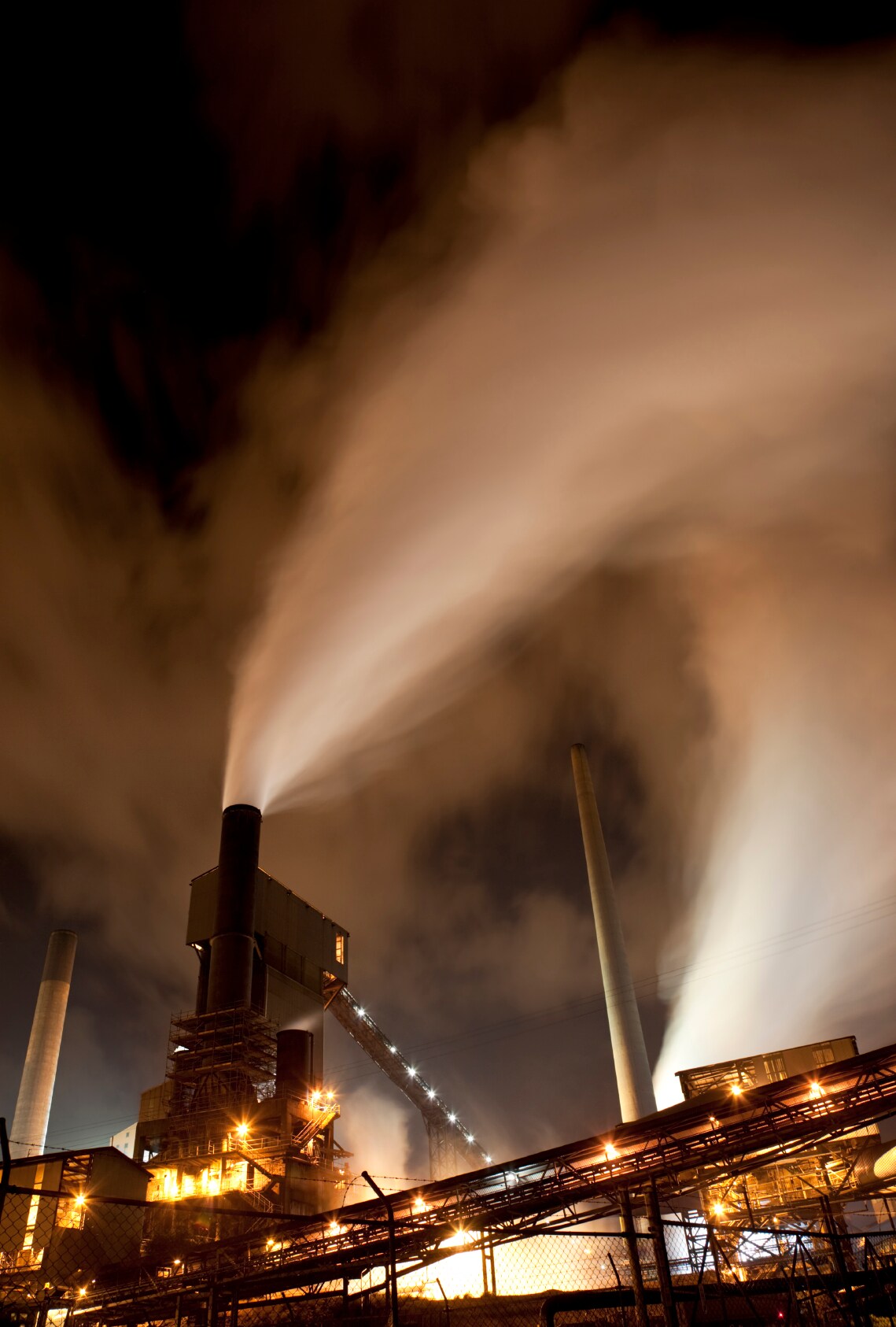 Did you know that a piece of steel relies on a piece of coal which must have the right moisture content?
Anthracite coal is a hard, glossy black coal that is used in steelmaking.  According to the American Iron and Steel Institute:
"The largest single use of coal in the steel industry is as a fuel for the blast furnace, either for the production of metallurgical coke or for injection with the hot blast. Other less commonly thought of uses of coal is for making steam and electricity, as sources of carbon addition in steel making processes, and in direct smelting of iron processes. Furthermore, electricity purchased from outside sources is largely generated from pulverized coal combustion and therefore has an indirect influence on steel making operations."
The basic materials used for the manufacture of pig iron – which is used in steelmaking — are iron ore, coke, and limestone.  Coke, which is blackish-gray and has a metallic luster, is the hard, porous residue left after the destructive distillation of coal.
In blast furnace operations, like foundries, coke is the most important raw material because it has an effect on the blast furnace operation, which then has an effect on the hot metal quality. Coke is derived from coal that has been heated to a high temperature and goes through carbonization.  However, before carbonization, the supply of coal probably originated from various mines, and was then combined, pulverized, blended and oiled for proper bulk density control.  There is a primer by a scientist named Hardarshan S. Valia that does a great job describing coke production for blast furnace ironmaking.
In his paper, he writes: "A high quality coke should be able to support a smooth descent of the blast furnace burden with as little degradation as possible while providing the lowest amount of impurities, highest thermal energy, highest metal reduction, and optimum permeability for the flow of gaseous and molten products. Introduction of high quality coke to a blast furnace will result in lower coke rate, higher productivity and lower hot metal cost."
However, even something as harmless as water could affect the integrity of the coke. One of the most important properties of high quality coke is moisture. The wrong amount of moisture can have adverse effects on energy requirements, blast furnace operation, hot metal quality, and/or refractory lining.
To take the guesswork out of moisture content, mining operators and mineral processors use moisture analyzers that can provide accurate, real time, and cost effective measurements throughout the processing and bulk handling of ore and minerals. Specifically, Low Frequency Microwave (LFM3) moisture analyzers work on the principle that water has a very high dielectric constant compared to most other materials. When microwaves intersect with water molecules within the material they slow down (and hence change phase) and weaken (attenuate) as the energy is transferred to the material.
The resonance frequency of the microwave field is detuned and dampened depending on the water content of the material. The changes in the microwave frequency is measured by the receiver antenna and this signal is then evaluated by the microprocessor based control unit. With the measurement of the above parameters and their evaluation, it is possible to determine moisture content and material density separately. You can read more about this subject in our Advancing Mining article Is Your Coal Retaining Moisture?
Metal producers have to ensure that the coke they are using in their plants contains the right amount of moisture or it could affect their product, their reputation, and their bottom line.