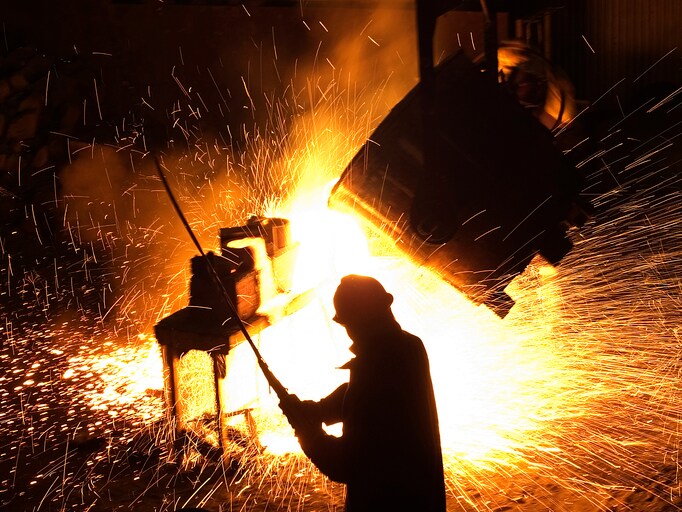 We've just re-launched our new resource center for Improving Steel Manufacturing Processes and Production so it's appropriate to refresh this article we published a few years ago.
Whether you're producing steel from iron ore or scrap, and your end product is several inch-thick slabs or galvanized sheet less than a millimeter thick, you are always looking for technologies and solutions that improve each stage of the steel manufacturing production process, from incoming raw materials to the final coating line.
We have gathered all our steel manufacturing information and created a section on our website dedicated to helping to improve steel manufacturing processes and production.
Solutions
You will find information pertaining to
Delve Deeper into the subjects of:
Raw Materials for Steel Manufacturing
Learn how you can improve raw material quality for a more consistent product. There are belt scales with a range of conveyor speeds and levels of accuracy. Weighbelt feeders provide a consistent flow for blending or batching, from light materials at low feed rates to heavy-duty loads requiring faster feeds. Online elemental analyzers help monitor and control sintering process fluctuations, inhomogeneous mixtures, and other parameters that affect productivity, physical and metallurgical quality, and raw material consumption and costs.
Process Mass Spectrometers in Iron and Steel Manufacturing
Process mass spectrometers are widely used in many important gas analysis applications in iron and steel plants, including blast furnace, basic oxygen steelmaking, coke oven gas analysis, secondary steel process control, fuel gas analysis and direct reduction iron making processes.
Detection of Contaminated Scrap Metal 
For steel manufacturing operations that utilize scrap metal, there are handheld analyzers, grapple monitoring systems, and automatic scrap monitoring portal systems that help identify orphan sources and radiation-contaminated materials commonly found in scrap metal.
Hot and Cold Rolling Processes in Steel Manufacturing
Non-contact thickness gauges for hot- and cold-rolling mills provide precise, real-time measurements during high-speed production of steel plate and sheet to help you meet the tightest tolerances, ensure your products meets the most precise specifications, and maximize raw material use.
Elemental Analysis Used in Steel Manufacturing
OES metal analyzers can be used at different production stages, while XRF is used for analysis of raw materials, slags and alloys — both to perform rapid, accurate analysis of trace and alloying elements throughout production.
Environmental and Air Quality Monitoring in Steel Manufacturing
Continuous emission monitoring systems. help maintain compliance with ambient air quality monitoring and reporting requirements.  These instruments can monitor a complete spectrum of process gases during various stages of production, including but not limited to: SO2, NOx, CO, CO2, H2S, TRS, THC, Hg, O2, HCl, and Total Sulfur.
Technologies
You will also find educational information on the technologies used in steel manufacturing, like:
This section includes plenty of resources for steel manufacturing, including infographics, blog articles, application notes, brochures, products, technologies primers, white papers, comparison guides, and videos. Visit often to find the latest trends and information on how to improve your steel production process.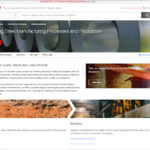 View the "Improving Steel Manufacturing Processes and Production Methods" center on our website.