The Institute of Scrap Recycling Industries promises to "deliver the most dynamic, sophisticated, all-virtual recycling convention and exposition the world has ever seen."
There may not be a giant trade show floor to walk this year, but ISRI 2021 Convention and Exposition is offering 40+ virtual sessions of live and on-demand content, networking opportunities, and introductions of industry technologies and equipment.
According to the show website, ISRI2021 will run April 20-29, 2021, with programming and special exhibit hall hours held across both weeks! Scheduled programming events and workshops will take place April 20-22, and April 27-29. The virtual exhibit hall will be open April 20 – with a dedicated exhibit hall day April 21 and dedicated hours every other day in conjunction with programming. The good news is that It will remain open and accessible to all attendees, exhibitors, and sponsors April 20 – May 20, 2021. Unlike having to leave early to catch a plane, attendees will be able to check out vendor offerings weeks after the show closes.
(Here's your personal invite from me. Watch the 3-min video to hear what you can expect to discover at our virtual booth.)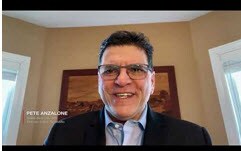 Like you, we know the importance of accurate alloy analysis while recycling metals. Scrap metal recycling has become big business, but globalized trade in scrap metal, alloy stock and finished products has increased the costs of alloy mix-ups for suppliers, distributors and industrial consumers. The exact chemical composition of scrap, including the existence of contaminants or hazardous elements, must be determined for quality, safety and regulatory compliance.
To help ensure product integrity, scrap metal operators use handheld X-ray fluorescence (XRF) analyzers to get accurate, reliable material identification. XRF analysis for scrap sorting can help upgrade stock, increase inventory value, and provide a higher quality of product to customers. Scrap metal recyclers use handheld XRF to rapidly identify and accurately sort any type of metals and alloys at material transfer points and guarantee the quality of the batch delivered to their customers.
The rise in scrap metal recycling also means more scrap of unknown quality and origin. Radioactively contaminated scrap — which could originate from medical facilities, labs, and manufacturing operations — threatens both the workers who handle it and consumers of products made with recycled scrap metal. Automatic scrap monitoring systems monitor vehicles entering the scrap yard, or processes within the facility, and provide accurate, reliable detection of radiation sources commonly found in scrap metal.
If you can't make the show, or are looking for more educational information about scrap metal recycling, download our free ebook: A practical guide to improving metal and alloy sorting for scrap metal recyclers. It includes best practices, featured products, and easy-to-understand explanations of the technologies involved in metal and alloy analysis. It even gives suggestions as to what to look for in an XRF analyzer.
Resources: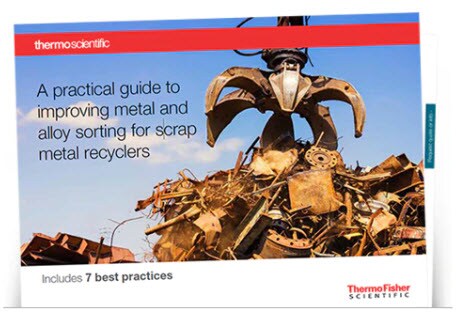 Download our free ebook: A practical guide to improving metal and alloy sorting for scrap metal recyclers