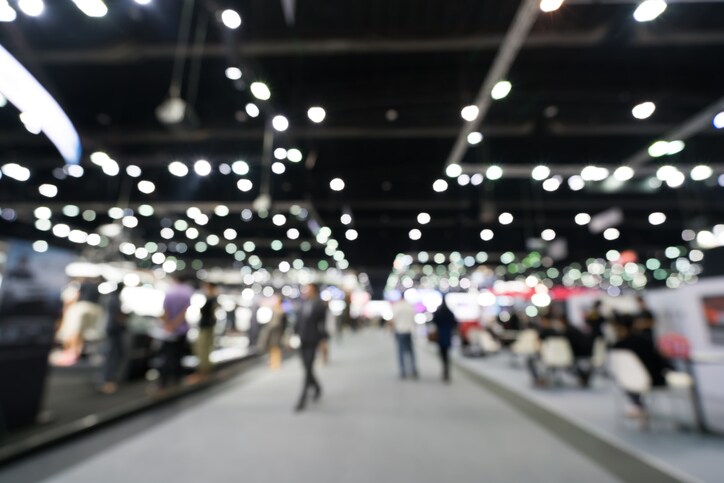 Imagine walking into a venue that contains 1.37 million sq. ft. of floor space, and is covered by over 2,400 exhibitor booths, crowded by over 115,000 attendees. That is what you will find at IMTS in Chicago, touted as the "premier manufacturing technology show in the Northern Hemisphere." Although it is held in several different buildings, it is one cohesive event where technology and business connect for the manufacturing industry.
The show website notes that the conference brings together experts from the industry to give the most useful and up-to-date technical information available, whether it is in educational sessions or on the show floor. This year the IMTS Conference program, featuring over 70 educational sessions, will focus on six topics: Manufacturing Process Innovations, Alternative Manufacturing, Plant Operations, Automation, Quality and Industry 4.0/IIoT.
I especially enjoy attending IMTS because you get to experience first-hand the manufacturing technologies that will help keep you on the cutting edge of the industry. There are several industry-focused areas throughout the hall, including technologies related to the aerospace and automotive industries. The folks in these areas will be addressing the latest materials used – high value, highly engineered, heat resistant, and difficult-to-machine materials (stainless steels, nickel, nickel/cobalt, exotics, etc.) as well as strong, lightweight, and corrosion resistant metals, like titanium, aluminum, magnesium, as well as composites) – which require the latest manufacturing technology available.
These metal alloys and composites need to be refined and processed to have the appropriate properties for specific automotive and aerospace components. Out-of-specification metals can fail to perform as expected and can have dangerous consequences. Portable XRF analyzers are indispensable tools for Positive Material Identification (PMI) — the practice of testing materials for their exact chemical composition to ensure that the incoming raw materials and the outgoing finished parts meet engineering requirements. Even metal components as small as fasteners – such as screws, nuts, bolts, and clamps – must be made with the precise alloy required or catastrophes can happen. (Watch the video at the bottom of page to learn how a NASCAR manufacturer uses portable XRF analyzers to measure all metal components of their cars to make sure they are up to design specs.)
As we mentioned in a previous article about applications in coating analysis in the aerospace industry, XRF analyzers can also be used anywhere in the aircraft component manufacturing supply chain to improve process and quality control, including helping to ensure that expensive coating material isn't wasted, in addition to helping to avoid failures.
We will be in Booth 135440 (East Building, Level 3, Quality Assurance Section) if you want to stop by and check out the portable XRF instruments yourself. Ask any of our experts in the booth how X-ray fluorescence (XRF) technology is increasingly being adopted in the auto making industry as a way to understand which elements are being incorporated into automotive manufacturing – on the spot, and in real time. (Don't forget to add us to your Show Planner; if you won't be at the show, click here to learn more about these tools and technologies to identify unknown materials and verify material composition.)
Seeing everything on the exhibit floor will be a challenge in itself, but if your schedule allows, you won't want to miss out on AMT's Emerging Technology Center (ETC). It made its debut at the 2004 show as a place to educate and inform the manufacturing community about ground-breaking technologies specific to the industry.
If you still have energy after walking the miles of floor exhibits at the 2018 IMTS show, one can also take advantage of some of the more popular walking tours in Chicago…like the Chicago Gangsters & Ghost Tour, and the Chicago Architecture Tour. These popular tours sell out often, so be sure to make a reservation early! For those looking for a more relaxing tour via the waterways, tourists can explore the sights of Chicago with a cruise on Lake Michigan or the Chicago River. These cruises will offer a memorable experience, and they'll depart right out of Navy Pier.
The sports fanatics can enjoy a White Sox game on the south side at Guaranteed Rate Field, or see the Cubs at historic Wrigley Field on the north side. Depending on your arrival/departure schedules, both teams will have home games slated during the week of 2018 IMTS.
And if you're just looking for a great meal, you'll want to experience one of my favorite restaurants, Gene & Georgetti. It is Chicago's oldest — and one of its finest — steakhouses since 1941. It definitely has that "old school" atmosphere. They boast an extensive wine selection and fully stocked bar, and their menu offers everything from entrees, steaks to chops, to seafood and pasta dishes. The long 75+ year history of this Chicago establishment is boldly illustrated by the photos on their walls, from signed celebrity images to familiar local faces.
Chicago is a great city to host the event, and anyone involved in manufacturing will benefit from attending IMTS to see the latest technological advances in equipment. Attendees will gain insight to improving production processes and operations, learn new solutions to manufacturing challenges from industry experts, and have the opportunity to network with industry peers. Those fellow attendees include executives setting up a business, decision-makers involved in manufacturing equipment purchases, engineers who specify equipment needs, plant superintendents involved in the set-up, to the operators who will use the equipment on a daily basis.
Hope to see you there!
And if you need a personal invitation, here's a video of Pete Anzalone inviting attendees to come to the booth and challenge us with metal and alloy identification.
Event Details: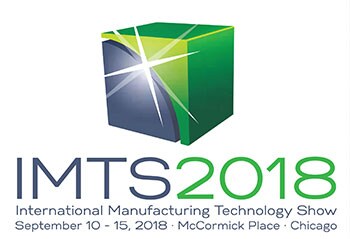 September 10-15, 2018
IMTS2018
The International Manufacturing Technology Show
Booth 135440 (East Building, Level 3, Quality Assurance Section)
McCormick Place, Chicago, IL
Follow the show on twitter: #IMTS\
Watch video: https://youtu.be/cZQneprTKqc