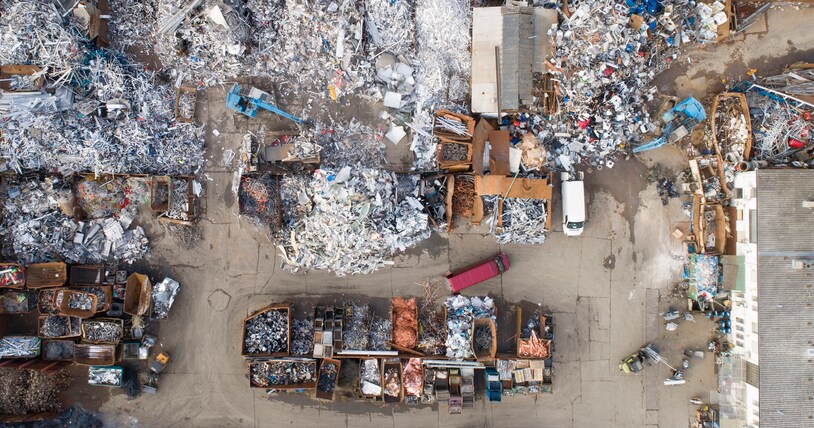 When you think of metal scrap yards, you probably have a picture in your mind of giant piles of crushed cars, mountains of rusted metal, and piles of miscellaneous appliance parts made of a variety of metals. You might think there's a danger of getting injured from a sharp metal corner, but a radiological threat may have never crossed your mind.
It should have.
Last year we wrote about the Reasons Why Metal Scrap Yards Need to Monitor For Radiation. We mentioned a stainless processing facility that found 145 nuclear items in scrap. Items such as decorative tissue box holders, metal tea tins, cheese graters, elevator floor numbering buttons, rebar, patio furniture, shovel blades, fashion belts, etc. have been discovered manufactured from Co-60 contamination metal.
Orphan Sources refer to sealed sources of unwanted radioactive material. These sources can be dangerous because they can inadvertently contaminate the scrap metal recycling stream. In fact, undesirable radioactive sources can frequently show up at metal processing facilities, threatening the safety of employees, products, and resulting in expensive plant decontamination and shut down.
Multiple points of inspection are necessary in the workflow to ensure processed materials are free from radioactive sources. When trucks are delivering scrap to your facility, are you checking the shipment, as well as the truck itself, to make sure they are not contaminated. How about the workers at the gate? Did they come in contact with the material or the truck at the gate. If scrap manages to get into the facility, are there ways to detect it? There are Radiation Detection & Measurement devices that can detect, localize, identify, and measure radioactivity in almost any scenario.
We have identified 10 areas to consider when looking to protect your facility and the public from radiation threats. Download this infographic for a quick run through of where you should consider monitoring for radiation.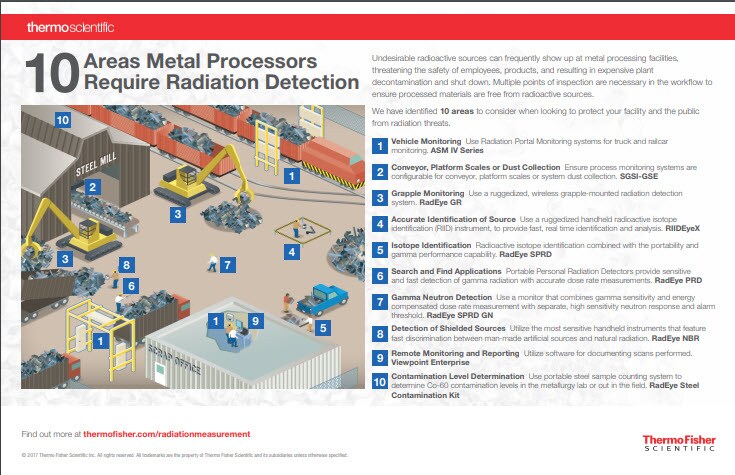 Download the Infographic: 10 Areas Metal Processors Require Radiation Detection