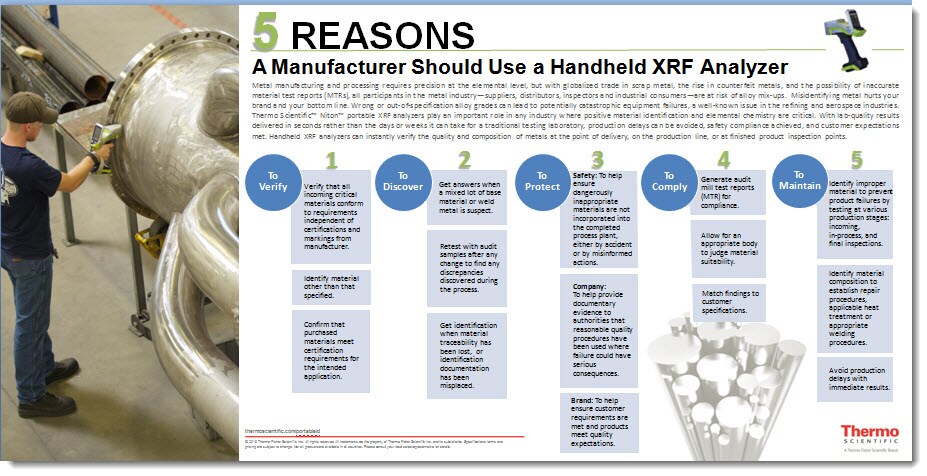 Metal manufacturing and processing requires precision at the elemental level, but with globalized trade in scrap metal, the rise in counterfeit metals, and the possibility of inaccurate material test reports (MTRs), all participants in the metal industry—suppliers, distributors, inspectors and industrial consumers—are at risk of alloy mix-ups.
Misidentifying metal hurts your brand and your bottom line. Wrong or out-of-specification alloy grades can lead to potentially catastrophic equipment failures, a well-known issue in the refining and aerospace industries.
Portable XRF analyzers play an important role in any industry where positive material identification and elemental chemistry are critical. With lab-quality results delivered in seconds rather than the days or weeks it can take for a traditional testing laboratory, production delays can be avoided, safety compliance achieved, and customer expectations met. Handheld XRF analyzers can instantly verify the quality and composition of metals at the point of delivery, on the production line, or at finished product inspection points.
There are five reasons a manufacturer should use a handheld XRF analyzers: to verify, to discover, to protect, to comply, and to maintain. Take a look at this infographic to see the details behind each reason.