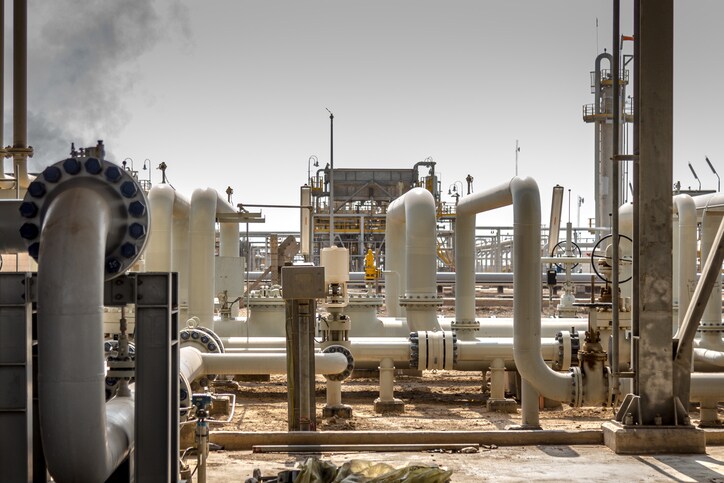 This week the International Pipeline Conference (IPC) is exploring innovations and solutions to the industry's leading questions, including those involving XRF analysis of pipes. The show website promotes IPC's five-day program which draws on pipeline expertise from around the world, and presents the largest and most important pipeline event worldwide. There will be about 7,000 attendees, 250 exhibitors, and plenty of business leaders, technical experts, and international delegates to help give and gain insights.
Faulty pipes have been a focus across the global oil and gas industry. Just this past week an article that was published by a major Canadian news organization reported that the National Energy Board has found hundreds of parts currently being used on major oil and gas pipelines are not as strong as previously thought and could expand or break if put under enough pressure. According to the NEB, the steel fittings were not manufactured up to Canadian standards.
Fatal accidents and injuries, as well as leaks, premature pipe replacements, loss of property, and unplanned outages at refineries, chemical plants and gas processing facilities often can be traced back to equipment failures due to faulty or counterfeit metal building components or because piping is made from material that does not meet specifications.
As pipeline companies want to push more and more product through the pipe, they require higher pressures. Previously, the old style steel pipe — which had very few microalloying elements — got the strength from the thickness of the pipe. As the pressure needs go higher, the pipe wall thickness needs to be thicker and thus pipes are heavier, etc.
The alternative is to decrease the pipe thickness (or keep it the same) but add small amounts of elements like Niobium, Vanadium, Titanium, which make the pipe stronger. These elements are called microalloying elements and are added in low concentrations to make the pipes stronger but not increase the wall thickness.
If the pipe manufacturers do not meet the specifications for the alloying elements, the pipe will not be as high strength as it should be; then, when the pressure of the gas/oil is increased, the pipe expands. It does not return to its original size, so the welds holding the various pieces of pipe together – which are made of different material than the pipes — do not stretch when the pipe stretches. That's where the problem lies.
As I mentioned earlier, material verification for alloy quality assurance and quality control (QA/QC) is critical to product safety; wrong or out-of-specification metal alloys can lead to premature and potentially catastrophic part failures. Handheld X-ray fluorescence (XRF) analyzers offer the best solution for performing QA/QC (also known as positive material identification or PMI). XRF is a nondestructive technique that can determine the elemental composition of a sample within seconds, helping to ensure that no incorrect or out-of-specification metal alloys caused by material mix-ups, lost traceability, incorrect weld chemistry and dilution, or even counterfeit materials enter the manufacturing process.
We will be discussing these manufacturing issues at the show. Look for the Elemental Controls Limited Booth 3008 on the main floor of the Telus Convention Centre. We'll be demonstrating why elemental analysis of piping and equipment using handheld X-ray Fluorescence (XRF) analyzers is an important tool in the oil and gas industry. Talk to our experts to find out how to confirm the integrity of process piping, valves, and reaction vessels.
We hope to see you this week, but if you can't make it to the event, you can watch the video on our PMI page of information (scroll down the page to find it) and view how a manager of a PMI inspection company uses XRF analyzers in the petro chemical industry to make sure the alloys are correct, including doing retro PMI.
We also have videos of how a metal fastener company ensures their products are made of the correct metal, and how NASCAR uses XRF analyzers to keep drivers safe. Just visit our Metal Alloys Analyzers for QA & QC page.
Event Details:
International Pipeline Expo
September 25-27, 2018
Elemental Controls Limited Booth 3008
Main Floor Telus Convention Centre
Calgary, Alberta, Canada