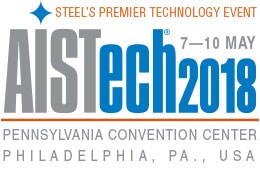 Self-proclaimed as "Steel's Premier Technology Event," the AISTech Iron and Steel Technology Conference and Expo is the place to be if you are in the steel industry. According to the show website, the event will feature technologies from all over the world that help steel producers to compete more effectively in today's global market.
There will be thirty different steel production related topics covered in the technical conferences, from electric and oxygen steelmaking, to alloy and superalloy grade production, to hot and cold sheet rolling, galvanizing, and metallurgy.  Here's a list of AISTech's available programs and topics.  There will be case studies presented, safety procedures discussed, and innovative technology introduced and explained.  The technical papers presented in the conference are exceptional, providing insight on new technologies and manufacturing processes, or informative reviews of capital projects – including lessons learned and benefits achieved.  It's no wonder that show producers expect 7,000 attendees.
Each year the "can't miss" event is the town hall forum.  AIST brings several VP level executives from steel producers and they answer questions from a moderator as well as the audience.  This year, with the recent tariffs put on imported metal, I expect the questions and comments to potentially end up in the headlines of the next day's news.
In addition to the 550 technical sessions, the exhibitor floor is a great place to discover the latest technologies that will help improve operations in the iron and steel industry. As one walks the show floor, you realize how many businesses the steel market actually supports. About 500 exhibitors are signed up to show their latest products.  It's a great place to meet face-to-face with key individuals involved in the production and processing of iron and steel. (See below for a link to download a free pass to the Exhibitor space.)
We will be at Booth #2511 demonstrating systems that provide critical process data online and in the lab.  We will discuss online metal thickness and coating weight measurement instruments, equipment for providing accurate and repeatable measurements for hot strip mills and cold-rolling mills, as well as technology that helps increase uptime, improve quality, optimize efficiency and minimize raw material waste. You can also get questions answered about materials and structural analysis instruments that provide data and information from atomic to macro scales to enable you to visualize structure, defects, and non-metallic inclusions to predict and measure structural properties in the full context of the area in which they occur.
If you want to enjoy some non-technical events, there are a couple fun offerings.  Attendees will have a chance to win a brand new 2018 Chevy™ Colorado Truck at the show.  Here are the rules and regulations for the Chevy™ Truck Giveaway. (Note that the winner must be present at final drawing to win.)  There will also be an AIST Foundation Golf Classic for those who enjoy spending time on the links. Proceeds from the golf event help raise funds to support the next generation of the iron and steel industry.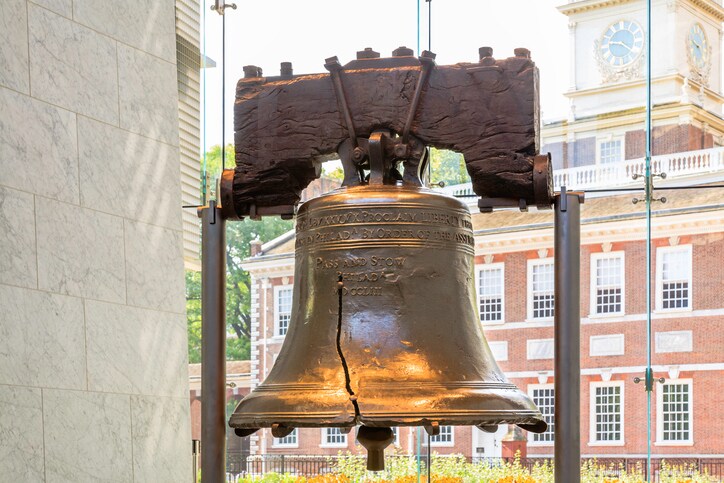 If you get to step outside the convention center, Philadelphia is a great place to explore.  Philadelphia has a rich history with respect to the founding of the United States of America.  Seeing the Liberty Bell and Independence Hall will bring chills to any patriotic citizen, and for international visitors, they can be respected for their role in the birth of the modern democratic process.  Philadelphia's most famous resident was certainly Benjamin Franklin, and there is a sense of magic to walk the same streets as he did some 250 years ago.
The city has plenty to do and see, outside the historic homes and buildings, including museums, parks and gardens, art and culture, dining, shopping, and other tourist-friendly attractions.  If you are a sports person, try and catch a Phillies baseball game as they will be taking on the San Francisco Giants that week.  The Phillies Phanatic is, well I am not quite sure what it is, but it is the mascot for the Phillies and if the game slows, the Phanatic is there for entertainment. Here's a link to the Philadelphia Visitor's Guide in case you have a few extra days to spend in the area.
While trying a cheesesteak is required (I think you need to show a receipt from Geno's, Pat's or Jim's when you try to board your flight home), I recommend Francoluigi's Pizzeria & Italian Restaurant for some awesome food and a great atmosphere.  Head south on Broad Street and take a left on Morris then another left on 13th.  Roll down your windows and your nose will tell you when to stop.  The restaurant is in a neighborhood with a lot of character.  The waiters not only bring you food, but sing Italian opera. It really is a unique experience.  If you can't get a reservation there, check out any of the other wonderful Italian restaurants within a few block radius of that area.
This will be my 12th year, and I always learn about some new technology and how it can further optimize some aspect of steel production.   But if you can't make it to the show, that doesn't mean you can't check out the technology that can help optimize your steel production process.  Visit this page to learn more about the technologies mentioned in this article.
 Click this link for a free pass to AISTech2018!
Show Details:
AISTech 2018
May 7-10, 2018
Pennsylvania Convention Center
Philadelphia, PA USA
Booth #2511
Twitter: @AISTech  #AISTech
Additional Resources: