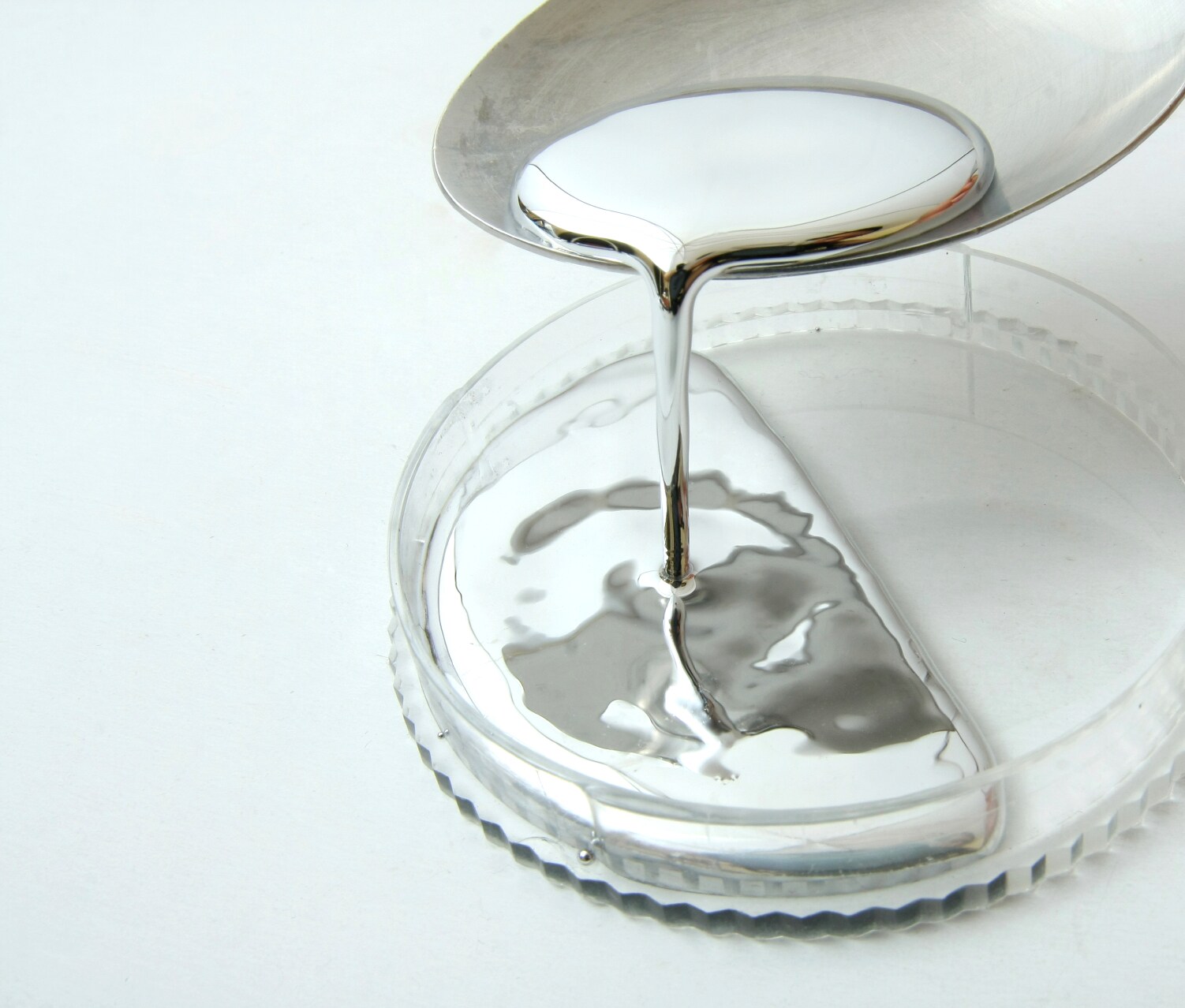 Mercury, sometimes called quicksilver, is the only common metal liquid at ordinary temperatures. It is a highly toxic element that enters the environment through both natural and anthropogenic (human-linked) pathways. Mercury is considered a significant environmental problem due to its ability to bioaccumulate in the aquatic food chain and eventually affect human health. The most toxic form for dietary intake is methylmercury [CH3Hg]. Exposure to methylmercury affects the immune system, alters genetic and enzyme systems, and damages the nervous system. The most toxic form of exposure through inhalation is elemental mercury (Hg). High levels of elemental mercury are usually confined to industrial settings or mercury spill events.
Direct release of mercury to aquatic ecosystems has been dramatically reduced but continues to be an area of concern. Some of the anthropogenic sources include coal-fired utility plants, the oil and gas industry, steel scrap processing facilities, gold production, and waste incineration. In the past 10 years, there has been an increased focus on developing mercury-control policies and regulations at the national and international level. The increased global emphasis on reducing mercury emissions provides support for new control technology development, new and better monitoring equipment, and advanced research studies.
Impact of Mercury in Scrap Recycling
Scrap processing facilities obtain scrap metal from various sources. These typically include automobiles, appliances, and other types of scrap metal. This scrap metal is melted in minimills using electric arc furnaces and electric induction furnaces. Several of the products recycled at minimills may contain mercury, most notably vehicles or appliances. Mercury switches and other components must be removed from end-of-life vehicles and other products prior to crushing or shredding. Mercury cannot be removed from the steel mill scrap feed after the recycled material has been crushed or shredded, which means that mercury-contaminated material needs to be removed at an early stage of the recycling process. The U.S. EPA has issued guidance regarding the smelting of scrap cars that potentially have mercury-containing electronic switches. The guidance uses a level of 0.5 grams mercury per 1.4 metric tons of steel.
How can you tell if your scrap metal contains mercury?  Our next article will address Mercury Testing and Analysis.
If you can't wait, read the application note, Handheld XRF Technology Determines Surface Mercury Contamination to see study results evaluating the use of a handheld XRF analyzer for low level mercury analysis on steel.