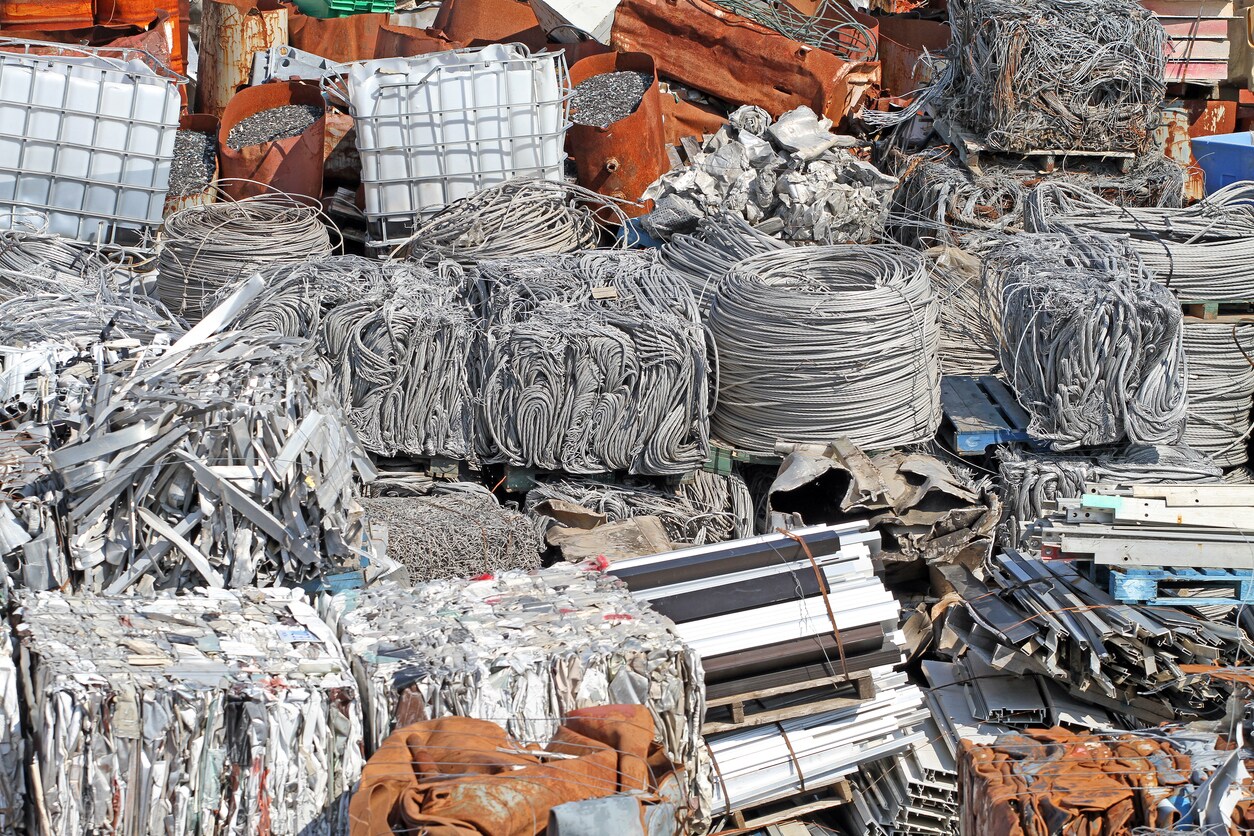 ISRI, the Institute of Scrap Recycling Industries, has long offered some of the best conventions available for recyclers of metals. The annual ISRI expo was the place to go to find the right metal analysis equipment and technology — like portable XRF analyzers and OES benchtop metal analyzers — to help ensure reliable material identification and product integrity. The attendees love coming to the show because it is such a tight-knit, integrated industry that everyone knows everyone, and one could see new technology to streamline operations.
In the past few years, that industry has been expanding from metals to plastics, and paper. Because of the thriving recycling business, ISRI has also been offering a full program of workshops for those interested in plastics, paper, electronics, tire and rubber recycling as well as metals. There will be paper and plastics summits and a key talk about how the energy boom impacts the profitability of scrap plastics.
However, by no means is metal being ignored. This year there will be different commodity-specific networking events for ferrous and non-ferrous metals, as well as spotlight sessions on copper, nickel stainless, and aluminum.
Spotlight on Aluminum
This year's spotlight on aluminum features experts who will identify the key domestic and global aluminum market, trade, and regulatory developments that will shape aluminum and aluminum scrap demand going forward. According to the show website, the session will address the "new administration's announced plans to increase infrastructure spending, support the manufacturing sector, and provide relief from subsidized imports, [which] have bolstered U.S. aluminum market sentiment. But as aluminum prices and physical market premiums improved in early 2017, questions resurfaced about excess global aluminum production capacity and declining Chinese demand for scrap."
We have always stressed that metal scrap yards are important to the aluminum industry. However, the addition of scrap into the aluminum production line is a major challenge for the industry. Compared to the clean, neatly-packaged, and well-defined alumina raw material to which manufacturers are accustomed, post-consumer scrap is composed of a mixture of wrought and casting grades. The exact chemical composition of scrap, including the existence of contaminants or hazardous elements, is unknown. With end-product quality, process integrity, safety, and regulatory compliance at risk, accurate knowledge of the grade and composition of the scrap material being introduced into the process is a necessity.
I'm sure the topic of aluminum will also be a focus in the "Airplane Recycling" presentation. Invited experts from the aircraft recycling industry will explain the types of materials that are available, the market size and other factors that go into recycling old airplanes. We've previously written about aircraft recycling and how there are hundreds of different aluminum alloys used in aircraft components, and they all must be separated into pure form before they can be recycled back into aircraft manufacture. Because airplane parts must bear so much weight and stress, they must be composed of only the specific alloys designed for that particular component. X-ray fluorescence (XRF) is a proven technology for the elemental analysis of specialty alloys to ensure the correct alloys are combined in the right percentages and the finished material meets precise manufacturing specifications.
Spotlight on Copper
Copper will be another spotlight at the show. This year's panel will bring a wealth of experience and knowledge about how copper market fundamentals, commodity investors and financial flows impact copper and copper scrap markets in North America, China and around the world. It should be an interesting workshop.
Copper, along with other nonferrous metals including aluminum, nickel, and tin, doesn't lose any of its chemical or physical properties during recycling process, which means it can be recycled indefinitely. However, alloying elements or contaminants in the copper will influence its behavior, including significantly degrading its electrical conductivity. Therefore determining the purity of the copper and percentages of any alloying elements present is a very important quality control step in the increasingly sophisticated manufacturing techniques that are required for modern electronic goods. Inductively Coupled Plasma-Optical Emission Spectrometry (ICP-OES) is an ideal technique for the analysis of impurities in copper sulfate as it enables accurate, high throughput, multi-element analysis with the minimum of sample preparation required.
Scrap Metal Identification Demonstrations in Booth 2809
As you can see, for a show that has welcomed comprehensive paper, plastics, electronics recycling speakers, there are plenty of presentations for the metals recyclers. We will be in Booth 2809 demonstrating technology that can help a scrap metal yard positively identify the many alloys that enter the yard from various vendors. Ask our experts how you can accurately place the right value on the material in order to pay vendors and charge customers a fair price, or how to accomplish the advanced metal analysis needed to produce parts for automotive, aviation, and aerospace industries.
Can't get to this year's show? Take a look at this video that includes footage from previous ISRI shows that feature some of your fellow metal recyclers discussing why they perform accurate scrap metal sorting at their operations.
Hope to see you there.

Event Details:
ISRI 2017 Convention and Exposition
Booth 2809
April 22-27, 2017
Ernest N. Morial Convention Center
New Orleans, LA – USA
If you are interested in learning more about metal recovery within other specific industries, read our blog articles on processing scrap from catalytic converters, recovering rare earth material from complex electronics, and breaking down decommissioned naval ships.