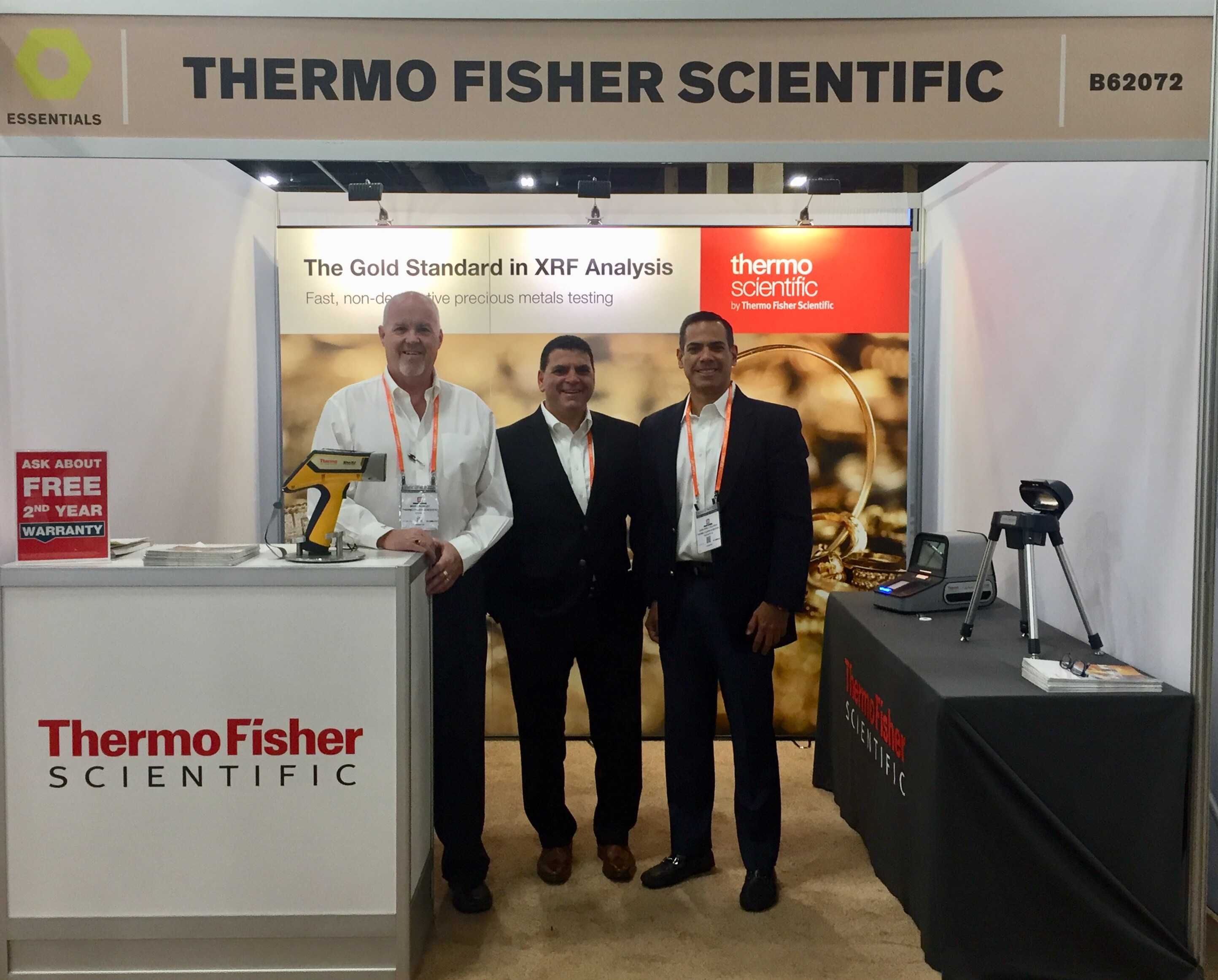 Colors enhance precious metals jewelry. That's what the attendees at last month's JCK Las Vegas show found out. This show is the jewelry industry's leading annual trade event and brought together over 30,000 of the world's most influential industry professionals to discover what's new and next in the fine jewelry market.
If you're a jewelry manufacturer or retailer and are wondering about the trends seen this year at the show, you should know that there were plenty of colors incorporated into items of all kinds. That shouldn't be a surprise if you read JCK's press release in March announcing a partnership with the International Colored Gemstone Association.
Rainbow jewelry and multi-hued gemstones featuring three or more differently colored gems had an elevated presence at the show. Multicolor, luminescent opals and colorful enamel-coated jewelry were also big standouts. However, gold and precious metals were still aplenty. According to the JCK website, chunky gold cuff bracelets and statement earrings and necklaces, both in solid form and in gold-plated base metals were also in big supply.
Gold plated – sometimes called electroplated – items are made with a layer of gold on the surface over another type of metal underneath. If a base coat below gold is used, it is usually nickel. There can be many layers of plating done on one particular piece. For example a gold-plated silver article is usually a silver substrate with layers of copper, nickel, and gold deposited on top of it.
On some occasions, items are gold plated to try and fool buyers or cash-for-gold operators. But for the most part, plating is done to enhance the look or wearability of a piece of jewelry. (To learn more about how gold plating is done, read How Gold Plating is Done, Step by Step.) For example, the silvery color and highly reflective nature of rhodium plating over a white metal makes the jewelry "pop!" Rose gold (which is gold alloyed with copper) has been a popular look; and some antique rings have details in green gold (made by mixing in silver, copper, and cadmium) and re-plating helps restore that vintage look.
A concern about all this colored jewelry is verifying the precious metal content of it. Customers will not pay top dollar if there's more nickel than gold, or if they are not sure that the piece is real. We exhibited at the show and demonstrated tools to help verify the metal content in various pieces. Above is a picture of me, in the middle, with my colleagues (Mike Crowley, Manager of Regional Sales, on the left, and Juan Pablo Zuluaga, Sales Director for Latin America on the right) waiting for the show to start.
For those attendees who made it to our busy booth, we explained that to be absolutely certain of the composition of gold and other precious metals, many businesses are now turning to non-destructive X-ray fluorescence (XRF) analysis. We demonstrated this technology and even invited attendees to bring their jewelry to the booth to be analyzed for free. They were able to learn in seconds the metal content of the piece. We even precisely determined the presence and concentration of other trace alloying elements including lead, as well as showed how the technology utilizes several independent, complementary methods that work in tandem to alert you to the probability that an item is plated. In fact the precious metal analyzer that we demonstrated is able to identify 22 elements, including Ti, Cr, Mn, Fe, Co, Ni, Cu, Zn, Ga, Ge, Ru, Rh, Pd, Ag, Cd, In, Sn, Ir, Pt, Au, Pb and W (22). [Not sure of the abbreviations? Here's a link to our periodic table chart.]
ICA will be participating in the JCK Las Vegas Show, where a Global Gemstone neighborhood will be debuted, beginning in 2019. More details can be found at jckonline.com/lasvegas.
We welcome the increased interest in colorful gems and metals, but caution manufacturers and buyers to first remove their 'rose-colored glasses' and verify the jewelry before buying or selling it.