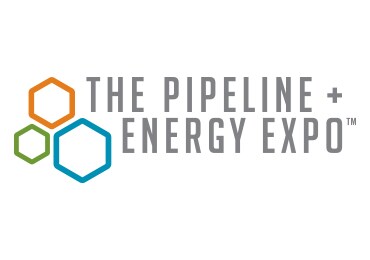 Recognized as the leading event serving energy professionals in the Oklahoma and surrounding regions, the Pipeline + Energy Expo brings together more than 2,000 participants and 100 exhibitors from across the United States and Canada.  Tulsa's Cox Business Center will host the affair highlighted by a two-day conference featuring a major tradeshow and premier networking events that you won't want to miss.  According to the show's website, the event offers the opportunity to "PARTICIPATE in intimate and interactive sessions on relevant topics including pipeline safety and integrity, pigging, optimizing flow, waste heat recovery and compressed natural gas vehicles.  ENGAGE face-to-face with exhibiting companies focused on equipment, instrumentation, security and access control, drilling, fabrication, fasteners and other industry segments."
See XRF Up Close
My colleagues and I will be demonstrating handheld XRF analyzers at booth #708 – stop by if you want to learn more about X-ray fluorescence (XRF) technology.  XRF analysis is essential for verifying metal alloys for manufacturing quality assurance and to ensure the correct material is properly placed in its intended application.  Verification and Positive Material Identification (PMI) of metal alloys has never been more important for product reliability and safety.  Between 2007 and 2009 a number of pipe mills produced substandard steel pipe for U.S. pipeline companies.  This pipe failed to comply with American Petroleum Institute (API) Grade 5L standard.  In response to the discovery, the Pipeline and Hazardous Materials Safety Administration (PHMSA) issued Advisory Bulletin ADB-09-01 detailing the low levels and absence of essential micro-alloying elements such as manganese, vanadium, niobium, molybdenum and titanium and recommended the industry to respond.  Handheld XRF is the ideal tool where faster analysis and low detection limits are necessary to identify key micro-alloying elements — and with the globalization of steel pipe supply chains, will ensure measures for quality control exist in the discovery of defective piping.
Attend the Day 2 Speaker Presentation:
Material Verification of New Construction and Vintage Pipeline Projects
If you are interested in pipeline quality assurance/quality control, make sure you attend Wednesday's 11:00am session: Material Verification of New Construction and Vintage Pipeline Projects. From metal production to service centers and distributors, and component fabrication to final product assembly, the potential for material mix-ups is very real, and the need for traceability is now a priority.  Material Verification allows the QA/QC Manager to "Trust but Verify" material test reports (MTR's) against line pipe and component specifications and validate through Objective Quality Evidence that the heat number from the mill test report is qualified at the start of the project.  Positive Material Identification can provide complete records of material chemistry for the Construction Quality Program and verify the correct materials are being used.
If you miss my Day 2 presentation, please join us at Booth #708 in the exhibit area.  You can talk with our experts and see the XRF instruments in action.  Feel free to bring some metal samples and we will analyze them right there on the spot.
Partnering with the Pipeline + Energy Expo, The Eagle Gift Foundation will host a charity golf scramble on Monday August 24 starting at 9am followed by the foundation's Silent Auction and Benefit Dinner later that evening.  This should be a great way to kick off the conference and it's a premier networking event.
As a sidenote, if you're looking for notable area dining, try one of these:  Kilkenny's Irish Pub, White River Fish Market, Polo Grill.
Hope to see you there.  But if you can't make it, you can follow the show happenings on Twitter @PipelineExpo using #TPEE15.
Show Details:
The Pipeline + Energy Expo
August 25-26, 2015
Booth #708
Day 2 Speaker Presentation:  Brian Wilson, 11:15, Material Verification of New Construction and Vintage Pipeline Projects
Tulsa, Oklahoma, USA
Twitter @PipelineExpo using #TPEE15