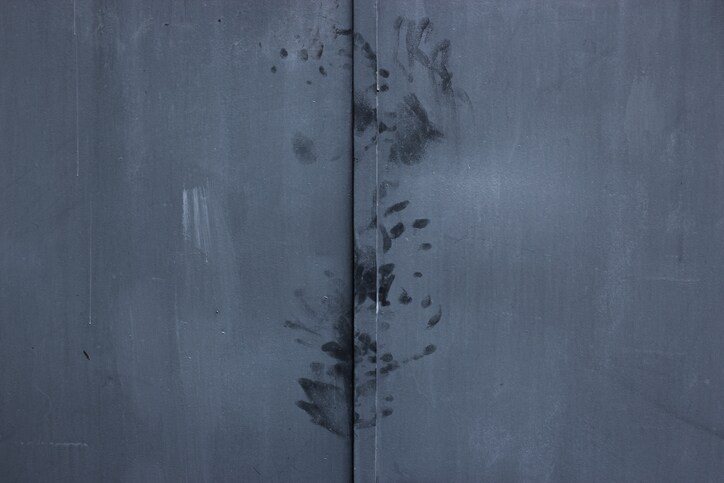 X-ray fluorescence (XRF) is a non-destructive analytical technique used to determine the elemental composition of materials. XRF analyzers determine the chemistry of a sample by measuring the fluorescent (or secondary) X-ray emitted from a sample when it is excited by a primary X-ray source. Each of the elements present in a sample produces a set of characteristic fluorescent X-rays that is unique for that specific element, similar to a fingerprint, which is why XRF spectroscopy is an excellent technology for qualitative and quantitative analysis of material composition.
Phys.org reports researchers have discovered another way to use fingerprints to exploit unique properties in steel. According to the article, magnetic signals can be used to uncover unique "fingerprints" on steel, which could help to verify weapons treaties and reduce the use of counterfeit bolts in the construction industry.
"Magnetic signals provide a wide range of possible national security applications," said David Mascareñas, a research and development engineer at Los Alamos National Laboratory and lead author of the study published recently in the journal Smart Materials and Structures. "It's a promising phenomenon that we hope to leverage to uniquely identify different pieces of artillery."
Researchers applied Barkhausen noise, a magnetic phenomenon, to a conventional steel and an abrasive-resistant type of steel used in mining equipment. A sensor measured electromagnetic signals by repeatedly scanning the different kinds of steel over a period of time. Researchers compared the signals from those two sets of scanned images and found signatures that were instrinsic to each type of steel.
The variations that occur from the production of various kinds of steel are reflected as distinct fingerprints. "They seem to be repeatable," said Mascareñas.
That intrinsic signature could help to discover counterfeit or low-grade steel parts in construction by looking for differences in the electromagnetic signatures. "It could also help solve that big problem in that industry," said Mascareñas.
The issue of counterfeit or low-grade steel used as critical fasteners in construction and other industrial applications is a serious one. Fasteners made with the wrong alloy can result in costly or even catastrophic consequences, as evidenced in documented cases of counterfeit fasteners in industry. If fasteners used in critical applications such as in the manufacture of airplane parts are not made with the precise alloy required, they cannot support the weight and stresses they are designed to bear. Following several high profile counterfeiting cases in the 1980s regarding Army tanks, Navy ships, and interstate highway bridges, the National Institute of Standards and Technologies created the Fastener Quality Act (FQA) to ensure that industrial fasteners are manufactured according to specification.
Fortunately, inspection and verification of metal alloys used in fasteners can be quickly and easily accomplished using handheld XRF analyzers. In the fasteners market, XRF is used for inspection of incoming raw material to ensure it matches the alloy grade and composition documented on the material test report prior to product manufacture. It is also used for final quality inspection before finished parts are sent to the customer. This "double-check" process helps ensure that the incoming raw materials and the outgoing finished parts meet the expected engineering requirements.