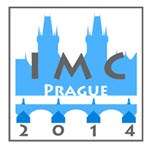 The 250-member Czechoslovak Microscopy Society (CSMS) is the most significant scientific association focused on microscopy in the Czech Republic and Slovakia. So it is fitting that they will play host to the thousands of participants from 68 countries who will be attending the International Microscopy Congress 2014.
The show will provide the biggest international platform for sharing knowledge, exchanging views and experiences, and discussing all aspects of microscopy. An important symposium to take note is the "Metals, Alloys and Metal Matrix Composites" materials science session.  According to the show website:
Novel advanced-engineering metallic materials and metal-matrix composites are being developed in response to the lasting demand from the industry for higher strength, less weight, and improved fatigue and corrosion resistance. It has already become clear long ago that a significant breakthrough in engineering material research and development is hardly possible without a detailed knowledge of the structure-property relationship. Recent advances in spatial and chemical resolution of electron microscopy techniques allows for a more detailed investigation into the structure–property relationships in metals and alloys, including e.g. highly complex advanced engineering materials, multiphase nanostructured steels, materials nanostructured by severe plastic deformations, materials hardened by small precipitates responsible for strength improvement etc. This symposium encompasses applications of modern microscopic methods and the investigation of microstructure in metallic alloys and metal matrix composites.
My colleagues and I will be in booth 36-37, demonstrating how X-ray microanalysis plays a key role in the development, process and failure analysis of metals, metallic compounds and alloys due to its ability to examine samples down to the nanometer scale. This valuable technique provides elemental and chemical information about the sample to supplement the morphological information provided by the electron microscope.
Live Microanalysis Demonstrations at IMC 2014.
Sign up here! Spaces are limited.
New developments in Energy-Dispersive X-ray Spectroscopy (EDS) X-ray microanalysis technology enable electron microscopists to distinguish overlapping peaks in transition metals even when using low voltages, where L-lines are prone to energy conflicts. When fully integrated with WDS, this technology makes high spectral resolution analysis accessible to the everyday microscopist.
Live Microanalysis Educational workshops to learn new or refresh your skills in EDS, WDS and EBSD.
Sign up here! Spaces are limited.
To continuously improve the analytical power of the microanalysis software in the characterization of metallic compounds and alloys, geological samples and semiconductor materials, a set of image filters are available which greatly improves confidence in the displayed data. Stop by our booth to see a demonstration of this new imaging filtering technology.
And if you are a fan of fiction as well as science, remember that the city is also called "Golden Prague". It was believed that 'during the reign of Rudolf II, alchemists were invited to Prague who were able to turn ordinary metals into gold.'
Show Details:
International Microscopy Congress 2014
Booth 36-37
Prague, Czech Republic
September 7-12, 2014