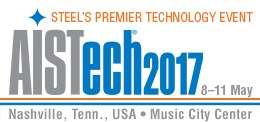 Last year we called AISTech "The Big Steel Show."  And we were right.  More than 8,000 people attended the show and more than 500 exhibitors demonstrated their technology to help steel producers run more efficiently and compete more effectively.  We can expect that this year's show will be even bigger and better. Attending AISTech every year is an opportunity to be part of one of the largest steel industry trade shows and interact with the people who know steel.
There will be a lot to learn and see – both in the technical sessions and on the exhibit floor. As mentioned on the show website, "AISTech 2017 will include the annual technology conference, which will feature more than 550 technical presentations on a wide variety of aspects of iron and steel manufacturing technology. Also more than 550 domestic and international companies will be represented on the trade show floor, together offering an unrivaled display of global steel technology."
I hope to attend the technical sessions on inclusion analysis. The studies that will be presented at the technical sessions discuss the technologies used to help predict the chemical composition of steel, slag, and inclusions. Some inclusions have a harmful effect on fatigue resistance of steel products, and the wrong chemical composition of metals can cause the product to fail, and even do harm.  Imagine if a crucial airplane part failed in the air or a racing car part failed on the track because of inclusions.  It would be a catastrophe.  These technical sessions are a great opportunity to learn and discuss the technology that will help make steel products better, stronger and safer.
If you are in any of the inclusion sessions, or any of the metal analysis sessions, make sure you stop by our booth (#2103) and take a look at our metals quality analyzer for analysis of inclusions. This technology is typically used in monitoring inclusion chemistry for optimizing steel making and quality control of finished product. Inclusion contamination in steel-making, such as spinel, alumina, and slag, can impact steel production dramatically, resulting in loss of revenue and time. (Since there are quite a number of exhibitors, you might this diagram of the show floor.)  While you're at the booth, ask our experts about the best solution for operations looking to improve their production processes and quality while also maximizing operational budgets. We'll explain the technology for rapid and nondestructive characterization of inclusions, pores or particles, and which instruments can provide full morphological and chemical characterization of each individual feature.
If you are usually found in the R&D lab of a steel-making organization, ask our experts about instrumentation to understand microstructures of steels.  We'll be demonstrating a small dual-beam instrument using a Xe ion beam to mill samples and the SEM (plus various detectors) to analyze the exposed sample surface.  In fact, electron beam instruments can be used all throughout the steel-making process – from R&D to process optimization to QC.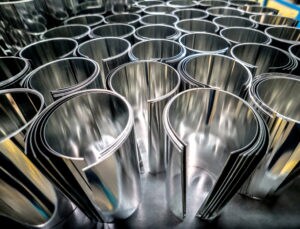 We will also be demonstrating systems that provide critical process data online and in the lab.  Make sure you see our online thickness and coating weight measurement instruments, which provide accurate and repeatable measurements for hot- and cold-rolling mills.  By ensuring measurements are correct, you can increase uptime, improve quality, optimize efficiency and minimize raw material waste.  Also take a look at our materials and structural analysis technology which provides visibility at multiple scales to reveal structure and composition, as well as any possible defects, in the full context of the area in which they occur.
If you have just hit your limit of technology talk and want to take a break during off-show hours, I would recommend visiting the Country Music Hall of Fame and Museum or just walking through Nashville's Honky Tonk Highway, where live music is pumped into the streets from the different establishments from 10am to 3am, and it's free.  If you get hungry, I highly recommend City House Nashville. It's not free, but the location, food menu, and atmosphere of this restaurant make it very special.
If you can't make it to the show, follow the show Twitter feed @AISTech or just comment below and let us know if you have any questions.
Show Details:
AISTech 2017
May 8-11, 2016
Music City Center
Nashville, TN USA
Booth  #2103
Twitter: @AISTech