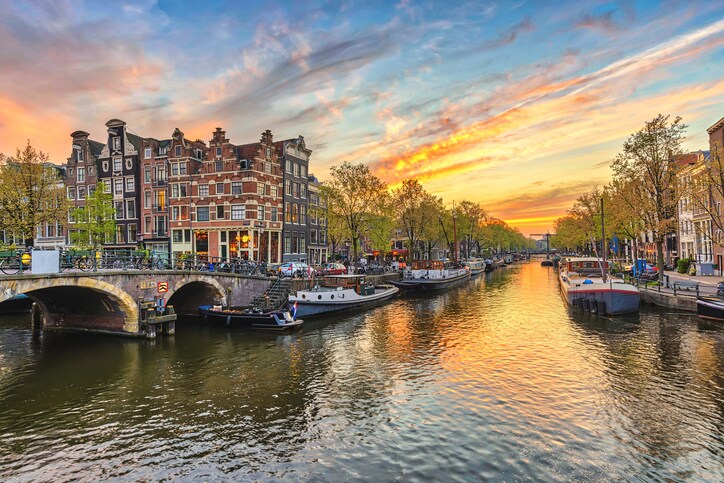 The COP24 summit that took place in Katowice, Poland featured a discussion of the role of mining rare earth metals in the circular economy. The discussion is based on a case study on the availability of rare earth and other metals needed to sustain renewable energy initiatives in the Netherlands. The research is limited to solar and wind technologies, since these are expected to provide the bulk of electricity in the future. Excerpts from the report:
The Netherlands has a goal to become almost climate neutral in 2050; the aim is to emit 95% less CO2 compared to 1990. In 2030 the country aims to lower CO2 emissions by at least 49%, and possibly as high as 55% – depending on the ambition of the rest of the EU.
In addition to becoming climate neutral, the Netherlands aims to become circular. Goals have been set for this ambition as well: the country wants to be 100% circular in 2050. Although it is difficult to find a clear measure for 'circularity', the goal is to reduce primary raw material use by 50% in 2030.
To realize the electricity production targets set for 2030, the Netherlands would require some 2.4 to 3.2 million tonnes of metal. For the final scenario in 2050, that demand quadruples to 8.6–11.7 million tonnes. The vast majority of this demand –about 87% – consists of iron and steel for the foundation and shaft of wind turbines. Elements such as silicon, copper, lead, and zinc will also see a significant increase in demand in absolute terms. However this increase is, in relative terms, limited as these elements have been used in large quantities for decades, and therefore have sufficient reserve and supply.
To avoid future scarcity, three solution pathways are identified:
Reduce critical metal use through substitution: increase substitution efforts, enabling production of renewable electricity with a smaller demand for critical metals. Substitution alone is, however, not sufficient and could shift the burden to other metals.
Increase circular design and recycling efforts:

embed circular design principles into the production

of

wind

turbines

and

PV

panels,

to

enable

future

reuse

of

components

and

materials

at

end-of-life. Also,

increase

recycling

efforts

(technology

and

knowledge)

to

be

able

to

retrieve

metals

for

which physical disassembly is not possible.
Consider a European mining industry: Europe is almost completely dependent on foreign supply of critical metals, although the continent has some reserves.

Mining

in

Europe

will

be

confronted

with

administrative

and

social

hurdles,

but

high-tech

solutions can help overcome these
In an effort to deal with the potential shortage of rare earth metals, researchers continue to develop new technologies to recover and recycle them. Such projects abound because not only are these metals difficult to mine, but fluctuating supply and demand factors have some industry experts guessing as to whether the world's REE supply will eventually run out.
X-ray fluorescence technology is an important tool in the rare earth element recycling industry because handheld XRF analyzers can help detect lead, mercury, and cadmium in electronics such as printed circuit board (PCB) finishes, leads, terminations, solder and internal/external interconnects, keeping these toxic metals out of the recycling stream and future products. XRF analyzers are also used to positively identify the chemical composition of numerous metal alloys. Finally, handheld XRF analyzers are useful instruments for REE exploration because they can provide real-time, on-site assays of REEs and other elements in any type of geological samples.