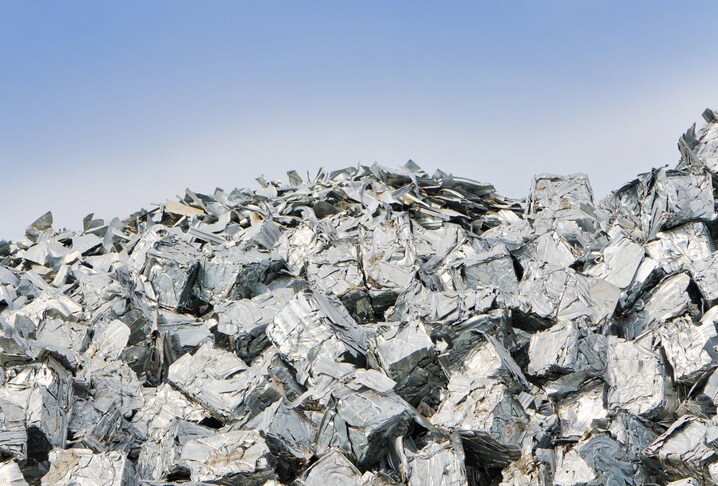 X-ray fluorescence (XRF) brings immense value to scrap metal recyclers because they can positively identify numerous aluminum alloy grades, rapidly analyze their chemical composition at material transfer points, and guarantee the quality of their product to their customers. Secondary aluminum smelters and foundry operators in turn are able to quickly determine and fine-tune the composition of the feed material, which gives them a tremendous advantage from a safety, regulatory, and cost-savings perspective.
Scrap metal recycling is becoming increasingly important to the aluminum industry. Manufacturing aluminum from scrap yields an energy and green-house emissions savings of 95%. The production of secondary aluminum allows businesses to comply with environmental regulations, such as REACH and LEED, without any loss of quality. These environmental advantages, combined with a growing demand for aluminum fueled by industrialization in emerging markets and the growth of the automotive industry, is driving the aluminum industry toward a goal of 75% scrap integration into its production, with a substantial portion coming from post-consumer scrap.
However, the addition of scrap into the aluminum production line is a major challenge for the industry. Compared to the clean, neatly-packaged, and well-defined alumina raw material to which manufacturers are accustomed, post-consumer scrap is composed of a mixture of wrought and casting grades. The exact chemical composition of scrap, including the existence of contaminants or hazardous elements, is unknown. With end-product quality, process integrity, safety, and regulatory compliance at risk, accurate knowledge of the grade and composition of the scrap material being introduced into the process is a necessity. To help ensure product integrity, scrap metal operations rely on handheld XRF analyzers for accurate, reliable material identification.
Aluminium Insider reports on another approach to recycling scrap aluminum expected to enable even small manufacturers to produce high quality aluminum with enhanced metallurgical and mechanical properties.
The method, which was developed in a project entitled "Technology System Development of Recycling of Aluminum Alloys for Industrial Applications" and headed up by Sri Ramakrishna Engineering College (SREC) mechanical engineering professor C. Bhagyanathan, consists of alloying such elements in quantities that remove impurities, improve characteristics, and enhance quality.
"In this, only chemical composition could be ensured but not quality," he explained. "The recycling method I have devised involves adding of alloying elements such as magnesium, manganese, zinc, chromium, boron, zirconium and strontium, which will enhance the metal's properties."
He says the methods he's developed allow small-scale operators to remove impurities such as tin, lead, and iron from scrap aluminum.
"We have devised sedimentation and filtration methods to remove such impurities," explained Bhagyanathan. "We have introduced a sedimentation technique in the furnace and a filtration technique in the dye which would remove impurities from the molten metal."
At present, only larger aluminum firms are able to produce ingots, which is the feedstock for most casting processes.