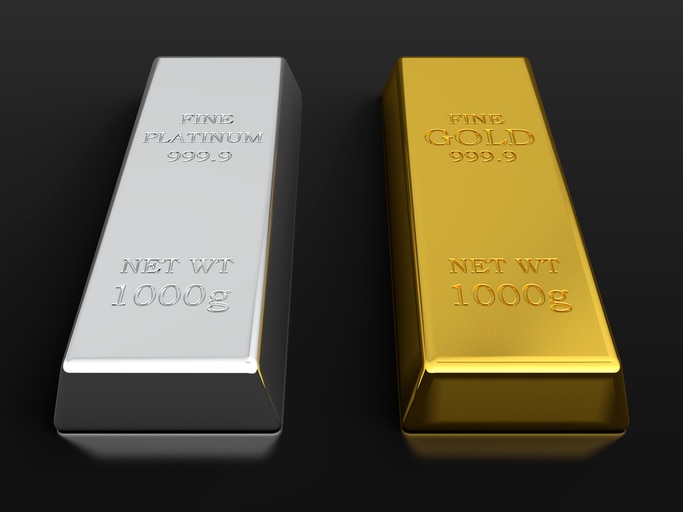 The Federal Trade Commission (FTC) has released the final revision to its Jewelry Guides, which includes more relaxed standards on metal alloys. This is the Guide's first major revision in 22 years.
JCK, a well-known jewelry industry authority, summarizes the updates on their web site; here we present their comments pertaining to precious metals.
The thresholds for calling an alloy gold or silver have been eliminated
The new Guides remove requirements prohibiting the use of terms gold and silver to describe a precious metal alloy that was below 10k for gold or 925/1,000 for silver. From now on, under-10k gold can be called gold if the marketing includes "an equally conspicuous, accurate karat fineness disclosure." Likewise, alloys of less than 925 silver can be called silver if the term is immediately preceded by a clear and accurate PPT (parts-per-thousand) reading.
The agency did not change its guidance for platinum alloys, writing that "unlike gold and silver, which have traditionally been mixed with base metals to create jewelry, consumers expect platinum products to be substantially composed of pure platinum."
The Guides also have a new section on mixed-metal alloys, which prohibit misrepresenting an alloy that contains more than one metal. For example, manufacturers shouldn't describe a product as "platinum + silver," if, by weight, it contains more silver than platinum.
When promoting mixed-metal alloys, the guides generally advise marketers to list the metals in order of their relative weight, with the largest first.
The Guides now include new rules for describing metal coatings
The revision advises against using terms like silver or platinum to describe a coated product unless the advertising specifies that it's talking about a coating. A similar rule already exists for gold.
In addition, when marketers tout precious metal coatings, they must assure that product's durability and disclose whether the coating is composed of an alloy (less than 24k gold, 925 PPT silver, and 950 PPT platinum).
While these new guidelines may help marketers, pawn shops and cash-for-gold businesses that buy and recycle gold are still susceptible to increasingly sophisticated counterfeit jewelry and coin scams. The U.S. market in particular is being flooded with counterfeit jewelry, increasing the importance of testing gold and other precious metals using analytical nondestructive XRF technology. An XRF precious metals analyzer that utilizes gold-plating technology is one of the most accurate verification solutions. XRF analyzers provide a fast and most importantly, nondestructive, method to test the purity and composition of precious metals. XRF quickly provides the exact karat weight and percentages of all elements within an item – easily identifying non-standard, under-karated, and even advanced counterfeit material that acid testing is incapable of differentiating. What's more, some XRF instruments feature technology that can identify gold-plated items.
Compared to acid bottles and magnets, XRF precious metals analyzers seem to be an expensive choice. Are they worth it? Use this simple payback calculator that determines the time to recover your investment in an XRF analyzer. It takes into consideration the amount of gold you purchase (both in grams and troy ounces), the daily price of gold per gram, and measurement errors that can happen using less-than-accurate testing methods. You input the data, and the online calculator determines the payback period in years and months.
Click here to view the AuDITOR payback calculator.