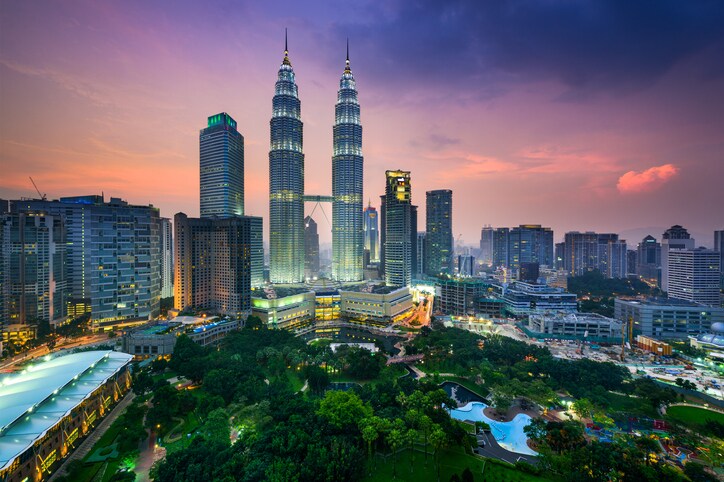 The Malaysian Society for Non-Destructive Testing (MSNT) is hosting their MINDTCE 18 Conference and Exhibition this week, and it's expected to attract local and international participants to share their works and experiences on various aspects of NDT, including research, development, and commercialization of products and services.
The show website reads: "With the current technological demand from industries and impact of the Fourth Industrial Revolution (4lR) towards NDT, there is an opportunity for progress to ensure that areas of improvement are explored, development of the state-of-the-art systems are promoted and novel advanced solutions are transferred into practice."
The MSNT regards non-destructive testing as needed for sustainable industrial development. NDT, as defined by the American Society for Nondestructive Testing, is the process of inspecting, testing, or evaluating materials, components or assemblies for discontinuities, or differences in characteristics without destroying the serviceability of the part or system. In other words, when the inspection or test is completed the part can still be used. This testing is usually done for safety purposes in manufacturing, fabrication, and in the oil and gas industry. Whether it's to verify metals and alloys in aerospace manufacturing to help ensure impact resistance and fatigue strength or it's being used to check the integrity of pipelines in power gen and oil and gas facilities to avoid gas explosions, NDT is important to public safety.
Yet, it was just a little over a year ago that the Star Online reported that Malaysia has fewer than 20 experts in advanced methods in the field. As reported in the Sun Daily ePaper, the senior director of the Commercialisation and Technology Planning programme of the Malaysia Nuclear Agency said efforts were underway to generate more NDT specialists between the next three to five years. So MINDTCE is regarded as an important event in the growth of Malaysian industry.
Attendees will have plenty of educational classes from which to learn as session topics range from new and advanced NDT techniques, to digital and imaging NDT technologies, to industrial NDT applications, radiation safety and security for NDT, and the latest in research and development.
In fact, I will be presenting at a session focused on the latest developments in XRF for NDT and PMI. X-ray fluorescence (XRF) technology offers the best solution for analyzing metals throughout the entire metal life cycle. Portable XRF analyzers can be used to perform Positive Material Identification (PMI) of incoming raw materials, evaluate work in progress anywhere in the facility, conduct final quality assurance of manufactured finished parts, and ensure the integrity of pipelines and critical process equipment.
I'll be showing attendees how elemental analysis of piping and equipment with handheld X-ray fluorescence (XRF) analyzers offers an ideal solution for ensuring quality assurance of selected components and weld materials or monitoring the trace alloy content of carbon steel piping where sulfidation and HF corrosion are a concern.
I'm looking forward to attending the show and sharing information about new NDT technologies, knowledge, experiences and research findings as contribution for the sustainable development of industries. But if you can't make it to the show, you can access my slides on the "Latest Developments in PMI Tools, alloy verification and new applications", or even better, view the video on this page to hear how one NDT company is 'saving lives one day at a time' by using PMI in refineries and making sure the alloys they have in their systems are correct. They also go to fab shops and check the vessels and pipes before they are even installed to ensure the metal is correct. There are several more videos on the Metal Alloys Analyzers for QA & QC page on our website that show how XRF is used for PMI in the aerospace and automotive industries.
View the following videos (scroll down on page):
Download the MINDTCE PMI Presentation (Latest Developments in PMI Tools, alloy verification and new applications)
MINDTCE'18
Malaysia International NDT Conference and Exhibition 2018
Nov. 12-13, 2018
Sunway Pyramid Convention Center
Malaysia