Five Reasons Why We Love XRF (and you should too!)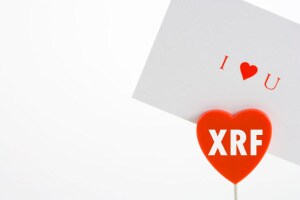 X-ray fluorescence (XRF) is a non-destructive analytical technique used to determine the chemical composition of materials, especially metals. You may have never even heard of it, but chances are that XRF technology has been involved in many of the consumer products you use, the buildings you live and work in, and the transportation vehicles by which you travel. XRF technology has dozens of important applications that improve our everyday lives, and that's why we love it—and you should too!
Reason #1: XRF technology is unique!
The XRF technique consists of irradiating a solid or a liquid sample with high energy x-rays from a controlled x-ray tube, which results in the emission of a fluorescent (or secondary) x-ray. This fluorescence is unique to the elemental composition of the sample. Because each element has its own characteristic "fingerprint," XRF can tell you with very high precision what elements are in the sample and in what quantity. This is important because products from steel to cement to packaging materials must be composed of precisely the right materials, down to the elemental level, and in the correct percentages, to function properly.
Reason #2: Portable XRF can be used anytime, anywhere.
Portable handheld XRF analyzers are lightweight, compact, and can be operated on site, anytime, anywhere. Handheld XRF analyzers play an important role in any industry where metal identification is necessary, because they can be used at the point of delivery to instantly verify the quality and composition of metals before they even enter the manufacturing process, as well as on the line, or at finished product inspection points. With lab-quality results delivered in seconds rather than the days or weeks it can take for a traditional testing laboratory, production delays can be avoided and customer specifications can be met. This on-site, real-time analysis capability provides distinct advantages in industrial operations where substantial capital is at stake and time is of the essence.
Reason #3: XRF has a multitude of applications.
XRF isn't just for metals. Some other applications where the technology is making a difference include:
Consumer goods: From incoming materials inspection to finished products inspection, handheld XRF analyzers are used to detect lead and other toxic metals in toys, electronic goods, and other consumer products.
Environmental hazards: Handheld XRF analyzers can be used in hazardous site modeling, risk assessment, on-site containment screening, and lead paint abatement.
Precious metals: Portable XRF analyzers can accurately evaluate the composition of gold and silver jewelry and successfully identify gold plate.
Mining: Portable XRF analyzers enable quick decisions about where the most productive drill sites are, and have important applications in oil and gas exploration and production.
Cement manufacturing: Laboratory-based XRF instrumentation is used in cement manufacturing to analyze the raw materials and ensure a high quality concrete in the finished product.
Reason #4: XRF can prevent BIG problems.
Wrong or out-of-specification metal alloys can lead to premature and potentially catastrophic part failures. Fatal accidents within the refining industry, for example, can happen when piping and equipment are made from the wrong metal alloy, or from a material that does not meet specifications. Similarly, if airplane parts are not manufactured with the precise metal alloy specified for the application, the parts may not be able to support the weight and stresses they are designed to bear.
The health issues associated with lead paint and lead-containing consumer products are well documented. Traditional, lab-based analysis can take weeks to positively identify harmful materials, allowing toxins to slip into the supply chain and leaving children at risk.
Less disastrous, but still costly incidents can result when materials such as steel, aluminum, building and packaging materials aren't fabricated to appropriate specifications, resulting in product failures and raw material waste. Similarly, buildings and roads made from faulty concrete will fail prematurely due to a lack strength and durability.
There are XRF portable, lab-based, and gauging products that successfully address all of these issues, for more efficient manufacturing and safer, better quality finished goods.
Reason #5: It keeps getting better!
Advances are being made in XRF technology all the time to develop analyzers that provide even faster, more accurate results. Review these XRF products to find one that can improve your business.
Are you using an XRF analyzer now? Comment below and let us know if you love yours and why.