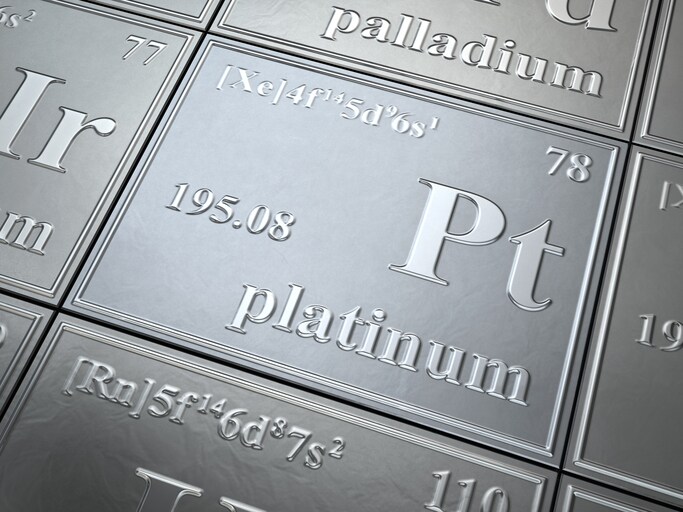 The materials science team at Sandia National Laboratories has engineered a platinum-gold alloy believed to be the most wear-resistant metal in the world. According to an article on the Sandia web site, it's 100 times more durable than high-strength steel, making it the first alloy in the same class as diamond and sapphire, nature's most wear-resistant materials. "We showed there's a fundamental change you can make to some alloys that will impart this tremendous increase in performance over a broad range of real, practical metals," said materials scientist Nic Argibay, an author on the paper.
Without a protective barrier, even the strongest metals will wear down when exposed to friction with other metals. A metal's ability to withstand friction is believed to be based on how hard it is, but the Sandia team theorized that wear is related to how metals react to heat, not their hardness, and they handpicked metals, proportions, and a fabrication process that could prove their theory.
"Many traditional alloys were developed to increase the strength of a material by reducing grain size," said John Curry, a postdoctoral appointee at Sandia and first author on the paper. "Even still, in the presence of extreme stresses and temperatures many alloys will coarsen or soften, especially under fatigue. We saw that with our platinum-gold alloy the mechanical and thermal stability is excellent, and we did not see much change to the microstructure over immensely long periods of cyclic stress during sliding."
The new alloy looks and feels like ordinary platinum, and it's no harder than other platinum-gold alloys, but it's much better at resisting heat and a hundred times more wear resistant.
The research was published in Advanced Materials.
Metal alloys are created to impart many properties beyond aesthetic ones, such as strength, flexibility, machineability, and durability. Getting the right alloy "recipe" is especially important in industrial applications such as the manufacture of aerospace and automotive parts. Costly incidents can result when incorrect or out-of-specification metal alloys enter the manufacturing process, resulting in defective critical components.
Inspection and verification of metal alloys can be quickly and easily accomplished using handheld x-ray fluorescence (XRF) analyzers. XRF is used for inspection of incoming raw material to ensure it matches the alloy grade and composition documented on the material test report prior to product manufacture. It is also used for final quality inspection before finished parts are sent to the customer. This "double-check" process helps ensure that the incoming raw materials and the outgoing finished parts meet the expected engineering requirements.
XRF is a nondestructive testing technique that can analyze a metal sample in seconds with little to no need for sample preparation. Portable XRF analyzers deliver fast, accurate elemental analysis and positive identification for manufacturing requirements in seconds. In fact, advances in handheld XRF technology have expanded to the point that today's analyzers are capable of distinguishing alloy grades that are nearly identical in composition to one another.