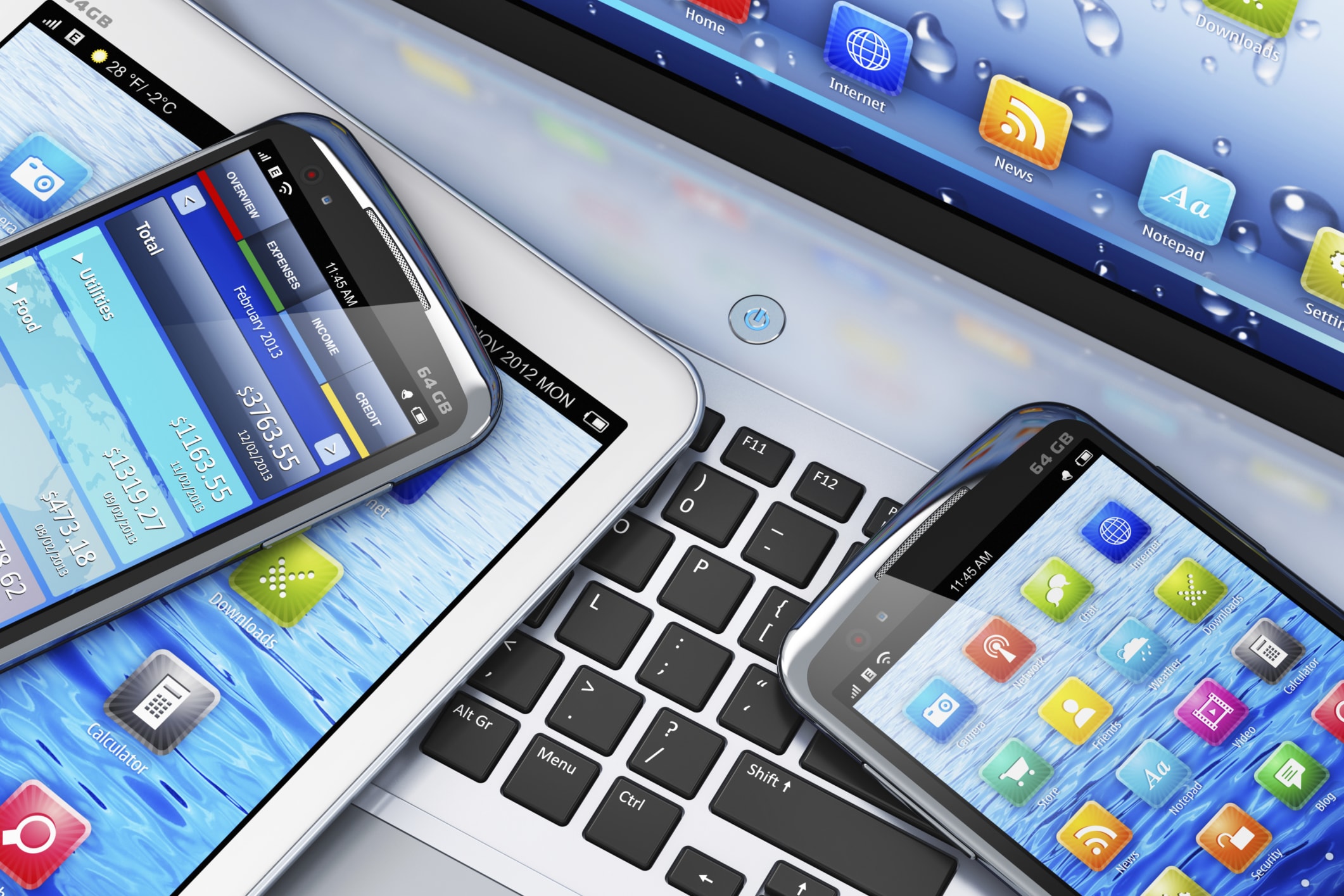 Editor's Note:  This is Part 2 of a 6-Part Series on PGMs that runs on Tuesdays.
The versatile platinum group metals (PGMs)—platinum, palladium, rhodium, iridium, ruthenium and osmium—can be found in products we use every day, such as catalytic converters, drugs and medical devices, and many, many electronic devices.
Platinum and ruthenium are in your computer and in the glass of your computer screen. If you're grateful for the huge amount of data storage capacity you now have in your modern-day computer, you can thank platinum. Each hard drive contains one or more platters or disks where data is stored on the magnetic surfaces. The strength of the magnetic field generated by the surface layer determines how much data can be recorded on a given surface. Adding platinum to the cobalt magnetic alloy enhances the magnetic properties of the surface and therefore its storage capacity. More and more platinum is being used in the manufacture of hard disks to keep up with the increasing demand for more storage, such that the proportion of platinum in the magnetic alloy has gone from less than 10% in 2002 to 35% in 2007.
Palladium is also a major player in the electronics industry; it is used in virtually every kind of electronic device, from basic consumer products to complex military hardware.  Although individual electronic components contain only a minute amount of the metal, palladium is in great demand due to the sheer volume of products made with it. According to the International Platinum Group Metals Association, in the electronics sector, most palladium is used for multi-layer ceramic (chip) capacitors (MLCC). MLCCs store energy in electronic devices such as broadcasting equipment, mobile telephones, computers, electronic lighting and high voltage circuits. Smaller amounts of palladium are used in conductive tracks in hybrid integrated circuits (HIC) and for plating connectors and lead frames.
There are many other examples of PGMs in the electronics industry. Here are a few of them:
Platinum, palladium, rhodium and iridium are used to coat electrodes, the tiny components in all electronic products which help to control the flow of electricity.
Palladium is contained in most microprocessors and printed circuit boards.
Platinum is used to make fiberglass, liquid-crystal display (LCD) glass and flat-panel displays, and cathode ray tubes. PGM equipment is used to make ceramic glass.
As discussed in a previous blog, naturally-occurring PGMs are extremely rare, so recycling PGMs from electronic products is an increasingly important source of these strategic metals. According to the U.S. Geological Survey, an estimated 155,000 kilograms of PGMs was recovered globally from new and old scrap in 2013, including about 56,000 kilograms of PGMs in North America.
Despite efforts to increase awareness, recycling consumer products remains a challenge, as these electronics recycling statistics from the U.S. EPA: indicate:
438 million electronic devices were sold in 2009.
In the same year, U.S. consumers and businesses discarded televisions, computers, cell phones and hard copy peripherals (including printers, scanners, faxes) totaling 2.37 million tons.
Approximately only 25% of these discarded electronic products were collected for recycling, with the remainder disposed of primarily in landfills, where the precious metals cannot be recovered.
An estimated 33 pounds of palladium can be recovered for every million cell phones recycled.
Metal recovery starts with a process to separate out the precious metals from the electronics components. Once extracted, the metal must be refined and analyzed to determine the percentage of recovered metal and to be certain it is pure enough for electronic applications. Wavelength dispersive x-ray fluorescence (WDXRF) technology is well established for this type of analysis because it offers high sensitivity down to low atomic number elements, high repeatability and element selectivity. WDXRF is also favored for its wide dynamic range and ability to achieve the performance levels needed for routine industrial applications.