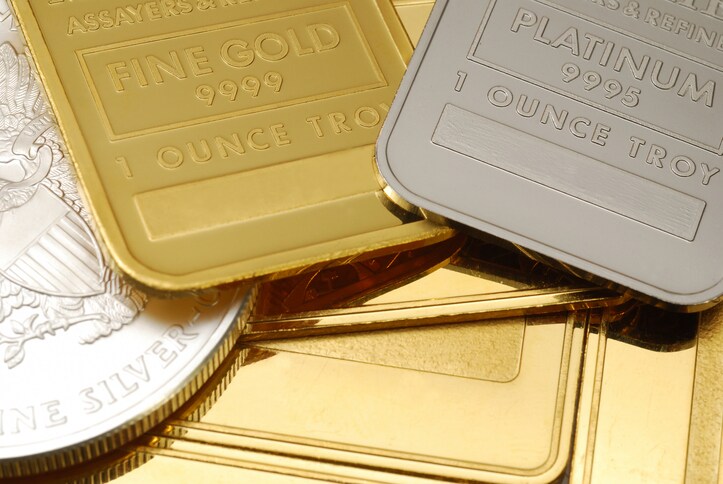 The past few years have been challenging for the precious metals, especially platinum. A positive change may be on the horizon for the embattled metal according to an article on Kitco.com, which explains that an improving forecast for gold may bring platinum along with it. The article quotes TD Securities head of global strategy Bart Melek as saying, "Platinum should see better days ahead as the gold environments stabilizes, the USD weakens, the CNY and South African Rand strengthen and producers right size production to cut costs."
Despite the lackluster market of late, platinum remains a valuable metal with numerous applications. Platinum is probably the most recognized of the platinum group metals (PGMs) because of its use in jewelry, but its main application is the manufacture of catalytic converters. Platinum has a high melting point and temperature stability, is highly corrosion oxidation resistant, and it is a good oxidation catalyst. Platinum is also biologically compatible and has many significant applications in medicine. Here are some examples of the use of platinum and other PGEs in industry, medicine, energy and electronics:
Platinum catalysts play a critical role in extracting gasoline from crude oil.
PGMs are vital ingredients in fuel cell technology.
PGMs are an essential component in catalytic converters.
PGMs are used to make industrial crucibles, which are used in virtually every industrial process.
Platinum catalysts are used in the production of silicones, high-octane gas, and petrochemical feedstocks, which are used to make plastics, synthetic rubber, and polyester fibers.
Platinum is an essential component in computer hard drives to increase storage capacity.
PGMs are used to coat electrodes, the tiny components in all electronic products which help to control the flow of electricity.
Platinum and palladium have been active chemotherapy agents since the 1970s and an estimated half or more of all cancer patients who receive chemotherapy are treated with drugs containing platinum.
Platinum is an ideal material for pacemakers, stents, implantable defibrillators, and catheters.
Mineable platinum group element (PGE) deposits are very rare and much less productive than those containing many common metals. Innovative mining and exploration technologies are required to locate these elusive deposits. In most instances – such as mining, ore grade control, and exploration of rich zones – precious metals, including the PGEs, can be detected directly using handheld x-ray fluorescence (XRF) analyzers. In other occurrences – where very low concentrations of these metals are under exploration – pathfinder elements can be used successfully as exploration tools to locate potential zones. The pathfinder elements, along with precious metals, are enriched in anomalous areas and are easily detected compared to the target elements. Analysis of PGE pathfinder elements using handheld XRF analyzers is emerging as a valuable tool in precious metal exploration operations because they deliver rapid sample analysis and reliable data that enables mining companies to increase their discovery success rates, target the highest quality deposits, and increase productivity – and profits.
To investigate the application of handheld XRF analyzers in PGE exploration, 63 samples were collected along a stratigraphic section of the Bushveld Complex. The samples then were analyzed by a commercial lab using ICP compared with two types of XRF analyzers. This study shows that it is possible to successfully locate zones of high concentrations of precious metals (Pt, Pd, and Au, in this case) by using portable XRF on pathfinder elements. See the results.