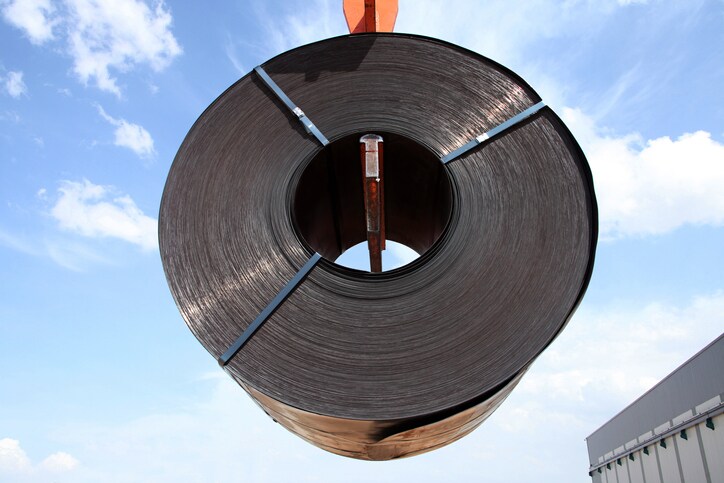 Stainless Steel World is back in Europe for its 12th annual conference exhibition and conference. Stainless Steel World has prided itself on being an international forum for knowledge and experience exchange on all things relatied to stainless steel manufacturing and applications. This year's show will feature interactive workshops on new alloy developments, welding, additive manufacturing, modern energy, and the role of stainless steel in sustainability. The show's formal presentations are expected to cover new developments in manufacturing, stainless steel in green energy, corrosion, cladding, automotive manufacturing and more.
This 3-day event is expected to bring together corrosion and material experts from around the globe. Stainless Steel World will feature over 150 exhibitors prepared to showcase their cutting-edge technologies. Show attendees are expected to exceed over 5,000 manufacturers, suppliers, traders, engineers, and end-users — almost everyone involved in stainless steel operations.
Aside from the floor exhibition, Stainless Steel World will also host a conference dedicated to facilitating business-to-business and direct networking relationships. The conference will serve as a central hub for global knowledge to nurture industry growth and advancement. The Stainless Steel World Conference will provide information on topics including new material grades, design standards, quality control, market trends, end user experience, and more. To support a hands-on experience, a panel of experts in stainless steel will be ready to provide insight into technical issues at the conference and on the expo floor.
Material analysis is crucial to meeting quality standards and customer specifications in steel manufacturing. Quality Control (QC) and Positive Material Identification (PMI) tools have become indispensable for vigorous material verification. These tools help ensure that the correct grade of stainless steel is used in the right place at the right time. The wrong grade can have consequences as simple as economic loss, or as crucial as loss of life. Explosions in chemical and petrochemical plants are vivid reminders of the dangers of using incorrect alloys. Therefore, most industries strive to ensure product quality by verifying raw materials used during the production process.
We will be in Booth F02 demonstrating the latest handheld X-ray Fluorescence (XRF) and Laser Induced Breakdown Spectroscopy (LIBS) analyzers for actionable material identification to help ensure product integrity and quality control through every stage of the fabrication process. Handheld LIBS and XRF analyzers can be used for verification of metals and alloys on the shop floor, non-destructive field inspections for material ID, coating and thickness measurements in finished product and a custom application to meet process requirements. 
XRF is a non-destructive analytical technique used to determine the elemental composition of materials. XRF analyzers work by measuring the fluorescent (or secondary) X-rays emitted from a sample when excited by a primary X-ray source. Each of the elements present in a sample produces a set of characteristic fluorescent X-rays, or unique "fingerprints." These fingerprints are distinct for each element, making XRF analysis an excellent tool for quantitative and qualitative measurements. In steel manufacturing, XRF is used for analysis of raw materials, slags, and alloys.
LIBS is also an analytical technique used to determine the elemental composition of materials. Handheld LIBS analyzers work by using a high-focused laser to ablate the surface of a sample. A plasma is formed consisting of electronically excited atoms and ions. As these atoms decay back into their ground states, they emit characteristic wavelengths of light, or "unique fingerprints". These "fingerprints" are distinct for each element, making handheld LIBS analysis an excellent tool for quantitative and qualitative measurements. LIBS is an important technology used for determining metal composition and carbon equivalency in oil and gas related piping materials.
These powerful and efficient analyzers help better understand the composition of raw materials, and give operators more control over downstream production processes. If you're at the show, take the opportunity to talk to our experts and discuss element verification in virtually all types of metal alloys including carbon in carbon steels and weldability in pipeline steels. If you can't make it, visit our website page for Improving Steel Manufacturing Processes and Production
We hope to see you at Stainless Steel World 2022 to support you in your application. In the meantime, download our LIBS Technology and XRF Technology eBooks to learn more on advancing your applications using superior technology.
Event Details:
Booth F02
Stainless Steel World Exhibition & Conference 2022
27-29 September, 2022
Exhibition & Congress Centre (MECC) Maastricht
Maastricht, Netherlands
Additional Resources: