Precise feeding of process materials is critical to maintaining product quality in steelmaking but measuring and ensuring steel raw material quality control can be challenging. To overcome some of these challenges, there are technologies that help monitor raw material feed with conveyor belt scale systems and weighbelt feeders, online elemental analyzers to analyze the raw material process stream, and moisture online analyzers to help optimize blast furnace performance.
Here's an in-depth look at the technologies used for raw material quality control in steel manufacturing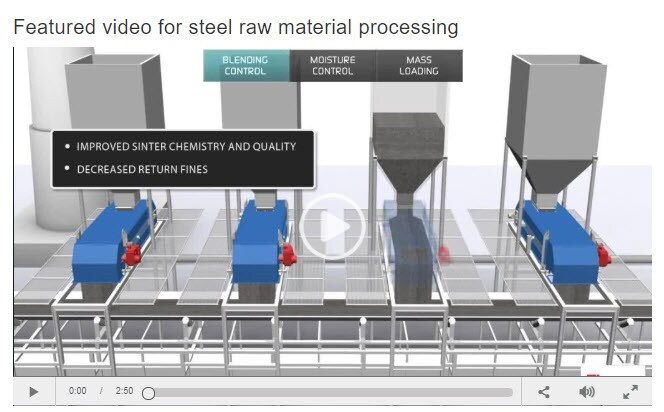 If you want to get a better understanding of how different technologies are used for steel raw material processing – or anywhere throughout the steelmaking process — take a look at this 3-minute video on our Raw Materials Quality Control for Steel Manufacturing web page (scroll down).
Visit Improving Steel Manufacturing Processes and Production Methods
Additional Resources: