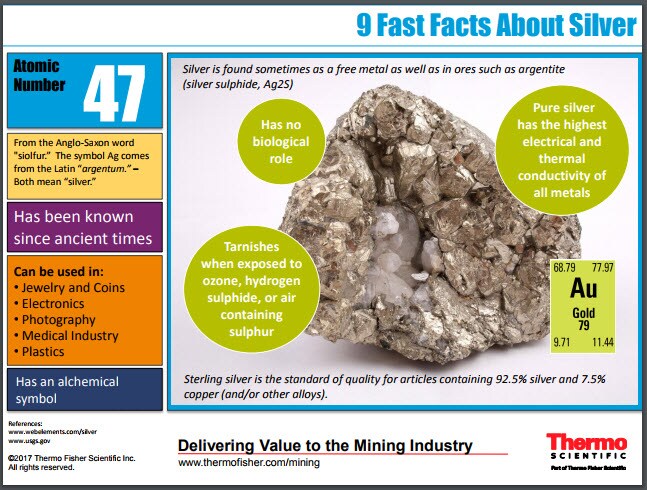 According to the United States Geological Survey Minerals Report, last year:
"…there were 24 U.S. refiners that reported production of commercial-grade silver with an estimated total output of 2,100 tons from domestic and foreign ores and concentrates and from old and new scrap.
The physical properties of silver include high ductility, electrical conductivity, malleability, and reflectivity. In 2016, the estimated domestic uses for silver were electrical and electronics, 30%; coins and medals, 27%; jewelry and silverware, 7%; photography, 6%; and other, 30%."
Silver has been known since ancient times, and yet is currently a major component of the newest electronics.
To ensure silver is pure, or identify other metals that may be alloyed with it, portable XRF analyzers for precious metals can provide a fast, accurate, and most importantly, a nondestructive method to test the purity and composition of all precious metals, including silver. XRF quickly determines the presence and concentration of other trace alloying elements including lead, a toxic metal. This is especially critical because scrap materials can contain many other metals that are not silver. To help ensure product integrity, if the exact chemical composition of scrap—including the existence of contaminants or hazardous elements—is uncertain, quality, safety, and regulatory compliance are at risk.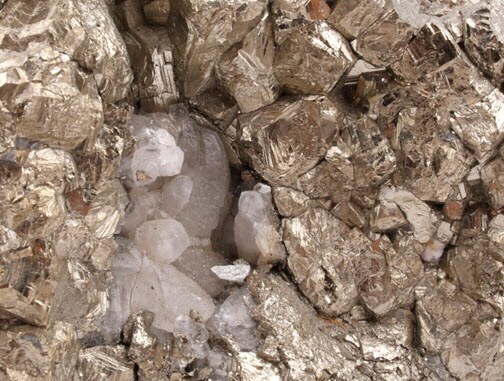 Learn more about this much utilized, highly malleable, reflective, and ductile metal in our latest Infographic: 9 Fast Facts About Silver